January 31, 2018 (Goms, SUI) – Canada's Katherine Stewart-Jones was the top North American in 29th in the U23 Women's 10km CL on Sunday with American Lydia Blanchette in 30th as Russia's Yana Kirpichenko won by 13.9 seconds over teammate Anna Zherebyateva. Switzerland's Nadine Fähndrich took the bronze at 29.6 seconds behind.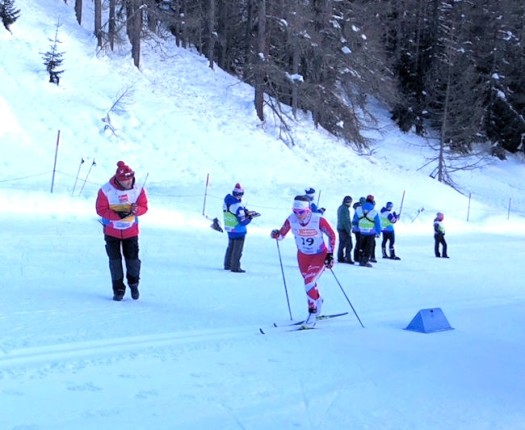 Canada's Alexis Dumas led the charge finishing 31st in the men's 15km CL race with Americans Ian Torchia in 32nd. Norway's 
Mattis Stenshagen won over top Russian favourite Denis Spitsov at 4.8 seconds back, followed by his teammate Ivan Yakimushkin in third at 35.2 seconds behind
.
Women's results here.
Men's results here.