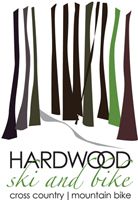 October 17, 2012 (Oro, ON) – The Hardwood Ski and Bike Annual Ski Swap is one of the largest cross country ski swaps around offering a great opportunity to find just the right equipment for you for the coming season. The swap includes new and used cross country equipment, snowshoes, poles and more.
This is a chance for people to sell their old equipment at the swap and make a few dollars to put toward upgrading equipment. This is a great place to find ski equipment for your kids for this winter.
The Retail Shop will be showing the newest cross country gear and clothing with an added bonus – Save the Tax on purchases in the retail shop this weekend.
The Open House is a chance to learn more about the various programs, clinics, events and races taking place at Hardwood this winter.
WHERE: Hardwood Ski and Bike, 402 W Old Barrie Rd, Oro Station, Ontario
WHEN: October 20 and 21, 2012. Saturday from 9 to 5 and Sunday 9 to 1