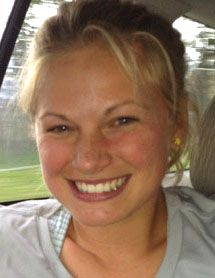 Jessie Diggins
June 26, 2012 – Today is the 40th Anniversary of Title Nine! Here are some quick facts (from an email I received from Miss Maria Stuber !)
- Title IX of the Education Amendments of 1972 is the federal law that prohibits sex discrimination in education.
- Title IX says: "No person in the United States shall, on the basis of sex, be excluded from participation in, be denied the benefits of or be subjected to discrimination under any education program or activity receiving Federal financial assistance."
- Title IX is best known for creating more opportunities for women and girls to play sports. Title IX requires schools and colleges receiving federal funds to give women and girls an equal chance to play sports and to treat men and women equally when it comes to athletic scholarships and other benefits like equipment, coaching and facilities.
- But Title IX does not apply ONLY to athletics.This law prohibits sex discrimination in ALL aspects of education, including career and vocational programs, admissions and employment policies, standardized testing, and treatment of pregnant and parenting teens.
To celebrate 40 years of equal opportunity, I've been thinking of all the opportunities sports have given me and the people who helped make this possible. To thank all of you who have helped me be who I am today, I've listed 40 groups/people who have been big parts of my development as a skier (in no particular order) intermixed with reasons girls should be involved in sports – and stick with it!
1. Mom, Dad and my little sister for all the love and support
2. Competitive sports gives you a healthy, strong body that takes you everywhere you want to go in life
3. My Extended Family for extra love and support
4. Racing and training gives you confidence in yourself and your ability to succeed
5. Slumberland Furniture, and Ken Larson for sponsoring me
6. T2 Foundation sponsorship
7. Sports teaches good goal-setting and taking small steps to reach big dreams
8. William E. Simon Olympic Endowment Grant
9. Powerbar for the nutrition sponsorship
10. When you've traveled the world, you get to share cool experiences and race stories with friends
11. Rudy Project for helmet and glasses
12. Salomon for skis, boots and bindings
13. Being an athlete is a great way to give back to the community by giving kids clinics and inspiring young athletes to reach their own goals
14. Swix for poles
15. People/groups that have donated very generously: Lois Diggins, Ahvo Taipale/Finn Sisu, The Murdoch Family, John Miller, The St. Croix Valley Ski Club, Chilkoot Cafe
16. NAWTA for awesome training buddies across North America- video linked HERE
17. My teammates on CXC
18. Training and racing with a team gives you lifelong friends that will always have your back
19. My teammates on the USST
20. My teammates from Stillwater High School ski team
21. My coaches from CXC
22. Learning how to recieve and give constructive feedback is a big part of sports, and applies to everyday life as well
23. The USST coaches
24. You get to be outside a ton during training and gain a ton of appreciation for clean air and good views
25. The coaches of SAHS
26. Minnesota Youth Ski League Willow River branch
27. Learning how to take the bad results with the good teaches you how to develop a positive attitude and deal with adversity
28. Twin Cities community
29. The Chilkoot Cafe for putting on a large fundraiser
30. Finn Sisu for all the help with equipment
31. The Finn Sisu junior group; now part of Vakava Training juniors
32. Hosts on the road for letting us stay in their homes
33. Competitive sports teaches you to respect and listen to your body, and take care of it better
34. Venues on the road – hosts for the Supertour, Nationals, Spring Series (Rumford, Craftsbury, West Yellowstone, Bozeman, Minneapolis/St. Paul, Rossland, Silver Star.
35. Toko for the wax
36. Traveling the world for races gives you a different kind of learning experience that you can't find in books
37. National Nordic Foundation (NNF) for fundraising and supporting crucial development trips
38. Skiing is a lifelong sport! It's something you can enjoy forever, and you can race in many different venues around the world.
39. Doctors and Massage therapists that donate their time on the road and at camps
Thank you everyone for making this last season such a great one!