July 02, 2012 (Sunne, Sweden) – Sweden's Charlotte Kalla and Peter Northug of Norway were the winners of the Inge Braten Memorial in Sunne, Sweden. Northug impressed 12.000 spectators with a strong performance both in the semifinals and then in "Norwegian-only" finals.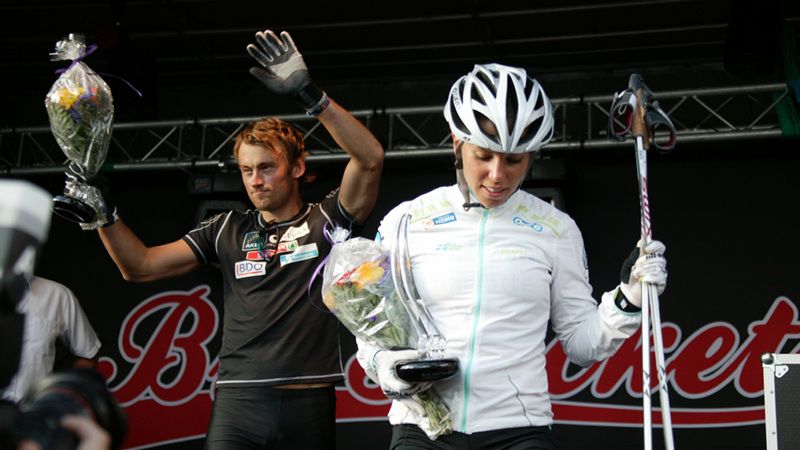 Northug (l) and Kalla on the podium in Sunne, Sweden for the Inge Braten Memorial. © Marcela Havlova
Ragnar Bragvin Andresen took second place while  Tord Asle Gjerdalen finished third. "He [Northug] is very smart and fights his way to places you would not believe. Suddenly he got 20 meters and it was impossible to take him again," Bragvin Andresen commented on Northug's performance in a langrenn.com interview.
Charlotte Kalla pleased local fans as she stormed for victory on the ladies' side ahead of Ida Ingemarsdotter and surprise of the day, youngster Maja Dahlquist.
With files from www.langrenn.com