July 07, 2012 – Following three months of intense fighting, strong climate changes, and even an accident, Venezuela's Cesar Baena, has made it into the Guinness World Records completing the world's longest roller ski trip from Sweden to Norway that covered 2,303 kilometers. "I was able to succeed with the great support from my team," said Baena.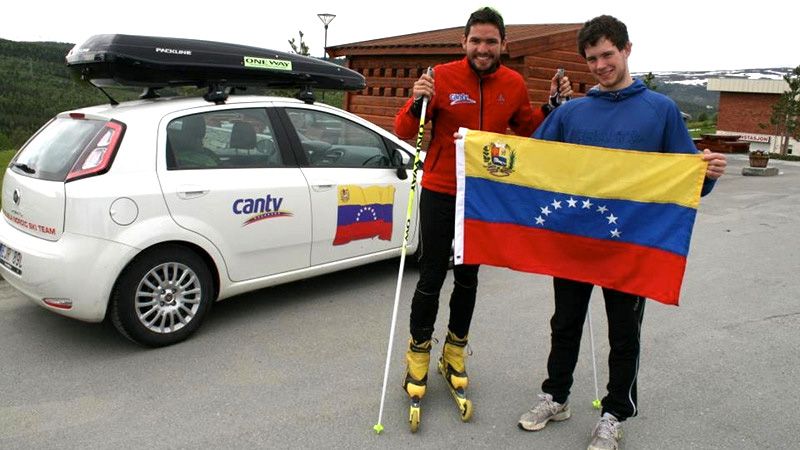 Cesar Baena at the finish 2,303km later.
Baena started the journey in Stockholm on May 11th and went through Sweden to Norway. Several friends joined Baena on his journey including his brothers Bernardo and Natalia Rico.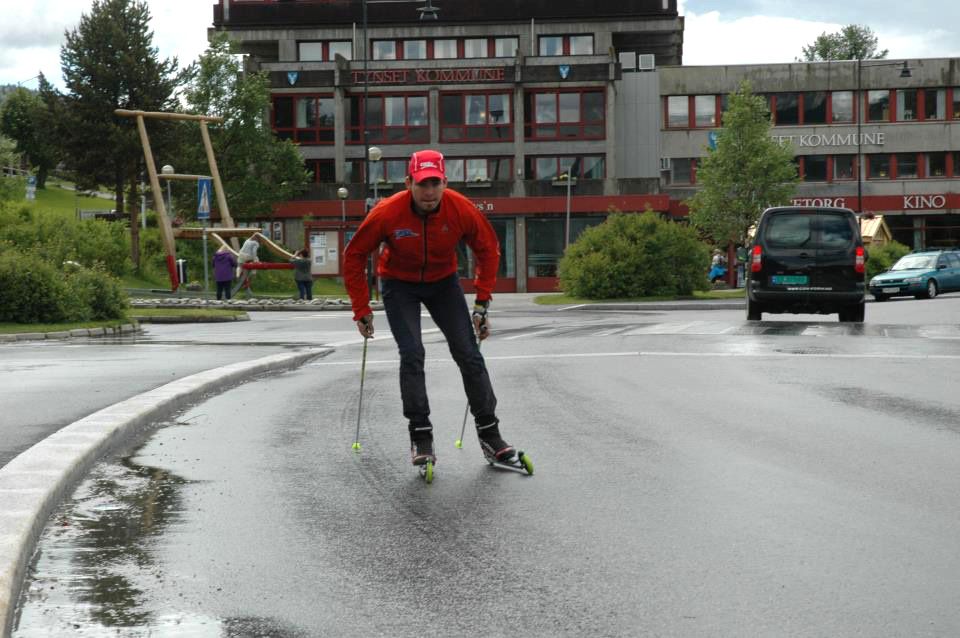 Cesar Baena on his way to the Guinness Book of World Records...
They met Frode Estil in Meraker and Petter Northug in Lillehammer. Every day they skied in average of 60km and finally arrived in Oslo on July 5, 2012.
For a photo gallery click HERE.