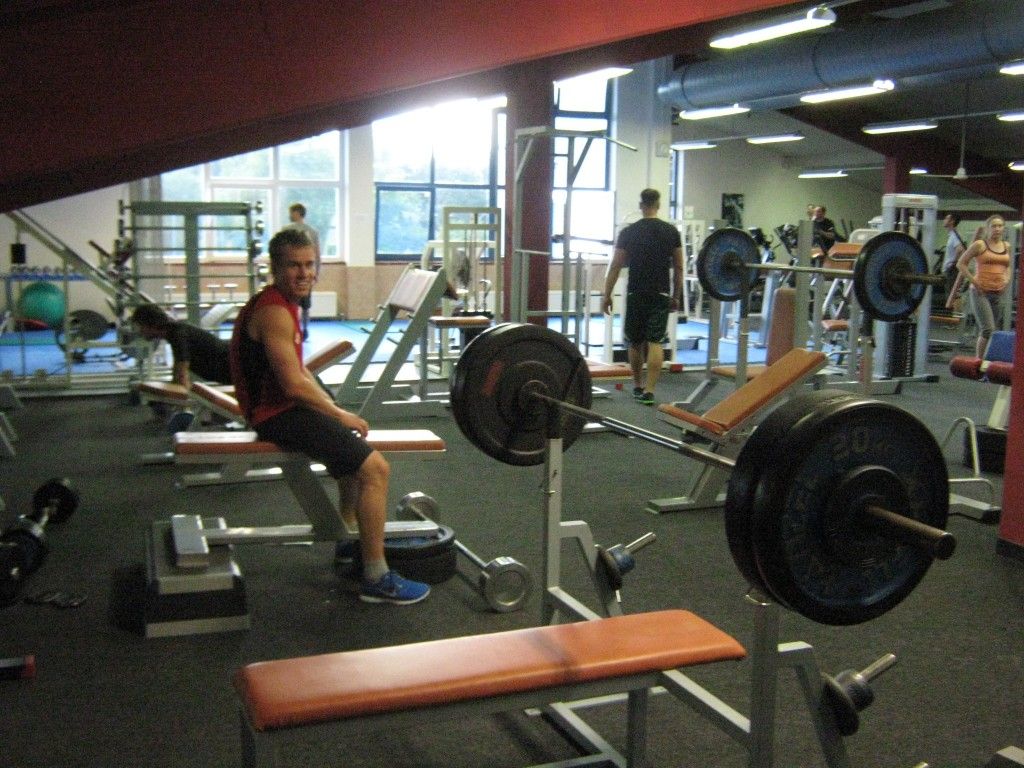 Simi Hamilton squeezes in one last strength workout before traveling home. © courtesy of Noah Hoffman
August 14, 2012 – The US XC Men's Ski Team recently spent three weeks training in Austria and Germany with some workouts on glaciers, in the gym, and skiing at the DKB Skisport Halle in Oberhof. When the camp wrapped up, the squad travelled together to Munich, where they sought out a gym for one last workout before their flight.
The next day, after enjoying a fabulous hotel breakfast, Noah Hoffman and Tad Elliott travelled back to Aspen, CO together, but not without some adventures along the way. Since his return home, Hoffman has enjoyed lots of family and friend time, as well as quality training. Read more about the US XC Men's Ski Team and what the Hoff has been up to on his new website HERE.