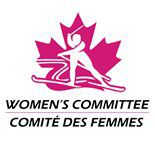 .
August 24, 2012 – Hey Girls! We want to see how you are doing this summer and how you are getting ready for the ski season! Show all Canadian skiers that you and your group have the most fun and you will get a chance to WIN a beautiful BUFF!!
Here's how it works:
Take a picture of yourself training off snow with a group of female athlete friends
Post it on CCC's Facebook page
Before September 15th, 2012
You MUST be a friend of CCC on Facebook to participate!
The contest is open to every girl with a CCC racing license, one picture per person. The winning picture will be posted on CCC's Facebook Page and in the next Cross Connections Newsletter!
Good Luck!