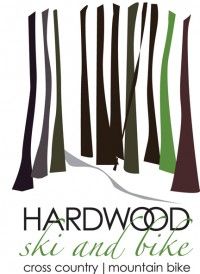 August 27, 2012 (Barrie, ON) – Hardwood Ski and Bike is playing host to close to 100 young cross country ski racers and coaches for a 5 day summer training camp from August 25 to 29, 2012.
The skiers and coaches from across Ontario, and from Quebec, Nova Scotia and as far away as Newfoundland,  are spending the five days doing conditioning, strength work and skill development in all aspects of summer dryland training.  One of the biggest attractions of the camp is the four morning sessions of roller skiing on the quiet, rolling roads in and around the Hardwood Ski and Bike area in Oro-Medonte.
The athletes ages range from 14 to early twenties ski competitively on the Ontario Cup race circuit.  Joining the younger athletes are seven members of the National Development Centre in Thunder Bay who are on site to serve as team leaders and mentors to the younger skiers.
"This camp is one of the biggest of its kind across Canada," said Pavlina Sudrich, coach of the Ontario Provincial team. "Athletes love the opportunity to get together with fellow skiers, train hard, work on their roller ski technique. And it's a lot of fun."
The camp is an especially busy time for the dozen or so coaches.  Between training sessions for athletes, coaches attend the Coaches Symposium in the afternoons.  As part of coaches' professional development, presentations by a sports psychologist, a sports physiologist and strength and conditioning expert fill their afternoons.
The camp is organized by Team Hardwood, the not-for-profit Nordic ski arm that operates out of the Hardwood Ski and Bike resort and serves as a fundraiser for club expenses.
The camp wraps up with a running race on Wednesday morning on the trails of Hardwood Ski and Bike.
Athletes will be roller-skiing on Tuesday, August 28, 2012 from 9:30 am to 11:30 a.m.
WHERE:    Hardwood Ski and Bike, 402 Old Barrie Rd. W., Oro Station, Ontario
About Hardwood Ski and Bike
Hardwood Ski and Bike is a family oriented cross country skiing, mountain biking and outdoor recreation facility with 300 acres of beautiful trails.    We have 80 kms of mountain bike, 74 kms of cross country and +10 kms of snowshoe trails. Our facility is located 15 mins. north of Barrie just off Highway 400, within 1 _ hour drive from downtown Toronto.
More info visit – www.hardwoodskiandbike.ca