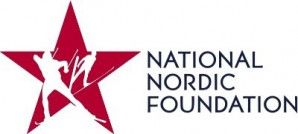 September 12, 2012 – Drive for 25 is ready to begin! The Drive for 25 is the one-day fundraiser where America's Nordic community comes together on November 15th with $25 pledges to support the next generation of US Nordic stars.
Last year, the Drive for 25 raised over $77,000 from over 850 donors in an amazing display of unity and support for our country's Cross Country and Nordic Combined skiers. That helped fund World Cup and U23 World Championship podiums, and OPA Cup Champion, top 10′s at World Junior Championships and Continental Cups along with the opportunity, experience, and inspiration to help build our next generation of US Nordic stars.
We are starting the 2012 Drive for 25 today. We need Ambassadors to step up and pledge to get 10 of their passionate Nordic friends to be a part of the Drive for 25 and donate $25 on November 15th.
Can you, or your organization recruit 10 of your friends to join the NNF community to support tomorrow's Nordic stars?
Of course you can.
We need you to be a part of the Driver for 25. There are two ways you can help.
1) Become a Drive for 25 Ambassador.
To become an Ambassador click HERE for the discipline you wish to support, or both.
2) Donate on November 15
Click HERE to sign up today and we will remind you,
and/or join our Drive for 25 Event on Facebook