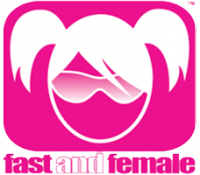 Fast and Female
September 18, 2012 (Ottawa, Ontario) – In celebration of the third annual Sports Day in Canada, True Sport challenged its members to make a difference in their communities by taking the True Sport Community Give-Back Challenge.  True Sport members stepped up to the plate and sent in inspiring and heartwarming submissions from across the country.
The True Sport Community Give-Back Challenge Selection Committee – Kyle Shewfelt, 2004 Olympic gold medalist in gymnastics; Scott Russell, CBC Sports; Kelly Murumets, ParticipACTION; and Karri Dawson, True Sport – has narrowed the entries to six finalists who it believes have truly demonstrated how the power of sport can make a difference in community. The selection criteria included community impact, ability to motivate others to get involved, True Sport values and principles, innovation and creativity, and ability to connect and work with others to make a greater difference.
We are now asking the public to vote for their favourite Give-Back story. The story that receives the most votes will receive an award of $5,000,while the two stories with the next highest number of votes will receive $3,000 and $2,000 to help them live True Sport in their community. Winners will be announced during the Sports Day broadcast on CBC Sports on September 29, 2012.
The finalists are:
- "Unbreakable Father's Day 5K Walk/ Run" - submitted by CameronHelps, Toronto, ON
- "The Community Cup" – submitted by the Catholic Centre for Immigrants, Ottawa, ON
- "Art Hawkins Great Canadian Ultimate Game" – submitted by Ultimate Canada, Victoria, BC
- "True Sport 4 School Box" – submitted by West Ottawa Soccer Club, Kanata, ON
- "OFSAA Nordic Ski Championships Huntsville 2012″ – submitted by Huntsville High School, Huntsville, ON
- "Fast and Female – Sports Day in Canada for Women" – submitted by , Canmore, AB
Voting begins on September 19, 2012 at 10a.m. (EST). Visit Leave a Reply

You must be logged in to post a comment.