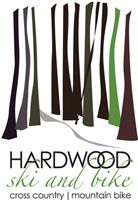 Hardwood Ski & Bike
October 04, 2012 (Oro, ON) – On October 20 and 21 we are holding our annual Ski Swap and Open House. This is the largest cross country ski equipment swap in Ontario with a wide selection of equipment. Buy or sell skis, boots, poles, bindings, roller skis at great prices.
You can also choose from new and used equipment available in the swap and in the retail store. You can also Save the Tax in our retail store on new 2012 equipment.
If you are looking to sell your equipment you can bring it in after October 13th for tagging.
Swap Hours
- Saturday October 20st – 9 am to 5 pm
- Sunday October 21st – 9 am to 1 pm
The retail store will be open both days from 9 am to 5 pm.