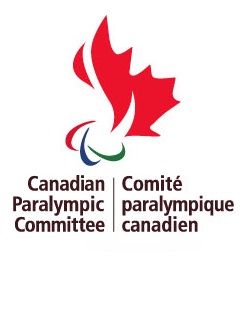 Canadian Paralympic
October 12, 2012 (Ottawa, ON) – In partnership with the Government of Canada, the Canadian Paralympic Committee (CPC) is pleased to announce that it will be recognizing 55 Canadians for their contributions to the Paralympic Movement through the Queen Elizabeth II Diamond Jubilee Medal.
The call for nominations closes October 15, 2012.
February 6, 2012 marked the 60th anniversary of Queen Elizabeth II's accession to the Throne. To commemorate this historic occasion Canada created the Queen Elizabeth II Diamond Jubilee Medal to be awarded to 60,000 nominees from across Canada for significant contributions and achievements by Canadians. Included in this number will be 55 Canadians put forward by the CPC who have made a significant difference in the advancement of the Paralympic Movement in Canada.
These 55 individuals will also join the 145 athletes who represented Canada at the London 2012 Paralympic Games as medal recipients. They will be selected by the CPC's External Representation Committee who will review all nominations and provide a list of 55 nominees to the CPC Board of Directors for approval. This list of names will then forwarded to the Office of the Governor General for final endorsement.
Nominees must fall into one of three categories: Athlete, Coach and Builder. Each category will be evaluated on the following criteria:
1. Athlete
Outstanding athletic performance (medals at Paralympic Games, participation in multiple Games, world or national records, etc.).
Contribution to the Paralympic Movement through activities undertaken outside of sporting or competition commitments (community service, public speaking, sport promotion, etc.).
Sustained contributions to the Paralympic Movement (a legacy exists as an athlete, a mentor, a coach, an administrator, etc.).
2. Coach
Outstanding coaching performances that have led to medals at Paralympic Games and World Championships. Involvement in multiple Paralympic Games and overall total body of work including Canada Games and Regional/Provincial Championships.
Contribution to Paralympic Movement through sport development (community or elite), coach development, mentoring, and technical innovation.
Sustained contributor to the Paralympic Movement.
3. Builder / Administrator
Outstanding lifetime contribution to the growth and development of the Paralympic Movement nationally and/or internationally.
Provided ground-breaking leadership or innovative practices/programs.
Made a significant impact to the development of Paralympic sport. This may include contributions made nationally or internationally to specific sports within a specific disability group, or to athletes with a disability as a whole.
In addition to the criteria above, to be eligible for a Jubilee Medal the nominee must:
Be a Canadian citizen or a permanent resident of Canada, but need not necessarily reside in Canada;
Have been alive on February 6th, 2012, the 60th anniversary of Her Majesty's accession to the Throne. The medal can be awarded posthumously, as long as the recipient was alive on that date.
The Nomination Form for the Diamond Jubilee Medal can be found on the CPC website and must be completed in full, including the full name, address, phone number and email address of the nominator AND the nominee along with a one-page outline of the nominee's activities and achievements.
Please send the completed form and attachments by October 15, 2012 to:
Canadian Paralympic Committee
Attention: Diamond Jubilee Medal Selection Committee
225 Metcalfe Street
Ottawa, ON K0C 1C0
Email: kpoapst@paralympic.ca
Further criteria and information on the Diamond Jubilee Medal can be found at www.gg.ca
About the Canadian Paralympic Committee
The Canadian Paralympic Committee is a non-profit, private organization with 46 member sports organizations dedicated to strengthening the Paralympic movement. The Canadian Paralympic Committee's vision is to be the world's leading Paralympic nation. Its mission is to lead the development of a sustainable Paralympic sport system in Canada to enable athletes to reach the podium at the Paralympic Games. By supporting Canadian Paralympic athletes and promoting their success, the Canadian Paralympic Committee inspires all Canadians with a disability to get involved in sport through programs delivered by its member organizations.
Follow the Canadian Paralympic Committee:
www.paralympic.ca
www.facebook.com/CDNParalympics
www.twitter.com/CDNParalympics
www.youtube.com/CDNParalympics