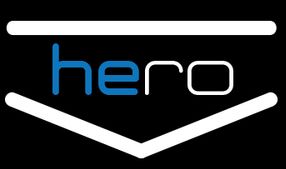 Hero Supplements
October 12, 2012 – With doping issues in sport recently headlining the news courtesy of Lance Armstrong we were informed of a doping controversy on the Nordic skiing front. Hero, based in Hailey, Idaho, is a line of "Life-Enhancing Supplements" which contain substances such as Testosterone and HGH (human growth hormone) that are banned by USADA and WADA.
While there are prominent disclaimers on the company web site such as "These products are not designed or intended for use by competitive athletes" there's an outcry from the local Nordic community because the company owner is Travis Jones, a former Rocky Mountain Nordic development ski coach and promoter of skiing events in nearby Sun Valley, a hot-bed for Nordic skiing.
In addition to warnings that the supplements should not be used by competitive athletes it contains a statement that reads: "We at Hero believe very strongly in the need for athletes to compete on a fair playing field. Please, if you are a competitive athlete, don't be a cheater!" Hero says their products are safe and targeted to improve the lives of everyday people, and the site provides research and FAQs to support their claims.
But locals like Jim Galanes, who operates Galanes Sports Lab Institute in Ketchum, Idaho, aren't buying it. Galanes is a twelve-year member of the U.S. Ski Team and a three-time Olympian who won three national Nordic Combined championships and two World Cups, in addition to ten xc ski national championships.
He coached with the US national team from 1986-1992 and later with Vermont's Stratton Mountain School along with Alaska Pacific University and claims, "…it's a total disregard for clean, healthy, ethical, and fair sports. Enhancing performance through the use of such products is doping regardless of the level of the athlete. The doping problem is widespread and condoning, or encouraging it at any level of human competition is unacceptable."
Read more HERE.