October 14, 2012 – The last event organised by Club Tartu Maraton took place on October 6th when 1st Tartu City Marathon along with Tartu City Run and Tartu Student Marathon were held and with that event Club Tartu Marathon finished it's most successful sport's season yet – altogether 35,977 athletes took part in different mass sports events this year.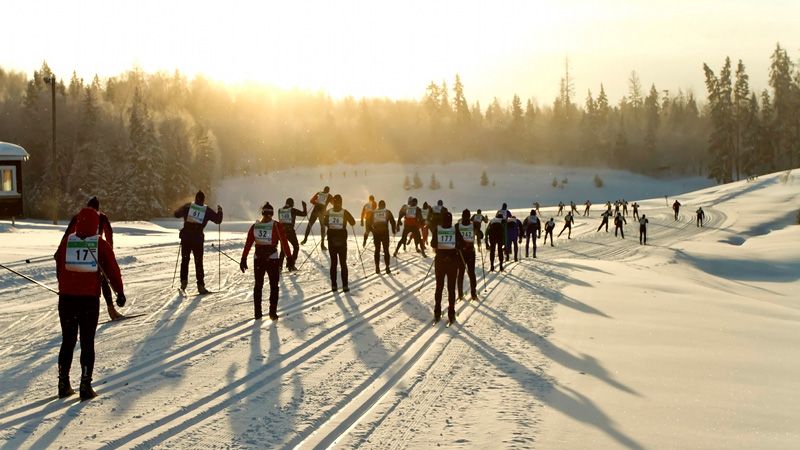 Tartu Marathon...
"We are looking at the biggest number of participants that the events of Club Tartu Marathon have seen. It states the fact that Club Tartu Marathon is the biggest mass sports events organiser in the Baltic States and we are glad that people have trusted us so much. We definitely continue organising high quality events in the upcoming year also," said Indrek Kelk, chairman of the board of Club Tartu Maraton.
New season is not so far and that is why registration to SEB Tartu Complex Event 2013 is open! Complex event consists of four events: 42nd Tartu ski marathon (17.02.2013), 31st Tartu running marathon (12.05.2013), 31st Tartu road cycling event (2.06.2013) and 16th Tartu MTB marathon (15.09.2012).
Complex event is ideal for setting goals for yourself all year around and add variety to trainings. If registration to the complex event takes place before 7.12.2012, one can choose a pro bono event in addition to these four. You can choose between SEB 7th Tartu Inline Skating marathon (25.08.2013) and 2nd Tartu City Marathon (5.10.2013).
Next event organised by Club Tartu Maraton is the legendary ski marathon – 42nd Tartu Maraton (63 and 31 km classic) that is held on February 17, 2013.