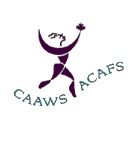 CAAWS
October 19, 2012 – Here is your CAAWS Newsletter for the month of October. "CAAWS" stands for "Canadian Association for the Advancement of Women and Sport and Physical Activity". CAAWS provides leadership and education, and builds capacity to foster equitable support, diverse opportunities and positive experiences for girls and women in sport and physical activity.
1. CAAWS PROGRAMS AT A GLANCE
CAAWS would like to thank you! – As part of its strategic planning process, CAAWS invited key stakeholders to complete an online survey to ultimately ensure that our programs and services meet the needs of girls and women in sport and physical activity. CAAWS would like to thank all those who responded to the survey. The findings will be analyzed and presented to the CAAWS Board of Directors at their upcoming Board Meeting taking in place in Ottawa next month.
Moving, Mentoring, Motivating Mothers – With funding from the Ontario Trillium Foundation, CAAWS will be offering a total of 15 incentive grants to groups and/or organizations interested in increasing physical activity and sport participation among Ontario mothers and their families. Through this opportunity, CAAWS is excited to announce the following recipients:
Project Amik Residents Committee (Toronto); West Nipissing Community Health Centre (Sturgeon Falls); Mohawks of the Bay of Quinte (Tyendinaga Territory); Community Living Brant – Ontario Early Years Centre: Brant (Brantford); Ontario Early Years Centre: Thorncliffe Neighbourhood Office (Toronto); Flemindgon Neighbourhood Services (Toronto); Odawa Native Friendship Centre (Ottawa); Township of Tyendinaga (Shannonville); Oil Heritage District Community Centre (Petrolia); Centre des services communautaires Vanier (Ottawa); Grandir Ensemble (Ottawa); Sioux Lookout Mothers in Motion (Sioux Lookout); Terrace Bay & Schreiber Mothers in Motion Committee (Terrace Bay); and, Moms in Motion (Toronto).
For more information on CAAWS' Mothers in Motion project, visit the website HERE.
Keeping Girls in Motion – CAAWS Executive Director, Karin Lofstrom, had an opportunity to sit down with Saskatchewan in motion – re:activity host Lisa Peters and talk about getting and keeping girls active. To see what Karin had to say, click here. re:activity is a multi-media memo to parents regarding physical activity. And the message? Your kids aren't as active as you think they are. But the good news is that it doesn't take a super hero to make physical activity the easy choice. To see more stories, advice and practical tools to re:activate your family, click HERE.
2. CAAWS IS LOOKING FOR THE MOST INFLUENTIAL WOMEN IN SPORT AND PHYSICAL ACTIVITY IN 2012
CAAWS wants your help to identify powerful and influential women in sport and physical activity. Next month, CAAWS will be seeking your input for its Most Influential Women in Sport and Physical Activity List for 2012.
Who is an influential woman? She is a powerful woman who is influencing sport or physical activity in 2012. She may be a podium athlete who has achieved national and/or international recognition, or has had to overcome challenges but lead by example. Perhaps she is a volunteer or a Mission Staff team member who's donated countless hours to coaching or organizing. She may be making a significant impact in physical activity. Or she is an executive who has led an organization or team with a clear defined vision. It may even be someone in the print or broadcast media who influences coverage of girls and women at the Games.
Women previously named to the list may be nominated again. A panel established by CAAWS will review all nominations. They will develop the final list of the Most Influential Women in Sport and Physical Activity for 2012. See our past lists for info. CAAWS will be accepting nominations starting November 2012 – stay tuned for more details!
3. NEW CAAWS PROJECT – MAKING HEALTHY CONNECTIONS IN RACIALIZED COMMUNITIES: GIRLS AND YOUNG WOMEN'S EXPERIENCES WITH SPORT, PHYSICAL ACTIVITY AND HEALTHY LIVING
The Making Healthy Connections in Racialized Communities project is designed to enhance capacity at the community, regional and provincial levels to increase healthy living opportunities for girls and young women from ethnic communities. The project was funded through the Healthy Communities Fund of the Ministry of Health and Long-Term Care, and builds on On the Move, CAAWS' national initiative to increase opportunities for inactive girls and young women ages (9-18) to participate in sport and physical activity.
Earlier this year, CAAWS hosted focus groups with ethnic girls and young women, and practitioners involved with sport and physical activity programs and services for this target group. The focus groups provided the foundation for a new report that discusses the sport and physical activity needs, interests and experiences of girls and young women from ethnic communities, shares successes and challenges from an organizational perspective, and provides recommendations to enhance program and service delivery. Available November 2012; email caaws@caaws.ca to request a copy.
In addition to the Report, the project also involves the training of 10 women as workshop facilitators, and the delivery of 20 workshops across the province. Workshops are half-day, interactive, issue-based sessions that provide an overview of the project, share focus group findings, discuss the complexities of race and multiculturalism in an increasingly diverse society as they apply to sport, physical activity and healthy living, and provide tips and recommendations to increase the participation of girls and young women from ethnic communities.
Applications to become a workshop facilitator and/or to host a workshop are now available on the CAAWS website – the deadline is November 30, 2012.
For more information about the project, click HERE.
To download the facilitator application form HERE (download PDF).
To download the workshop host application form HERE (download PDF).
4. ACTIVELY ENGAGING WOMEN AND GIRLS – CALL FOR SUCCESS STORIES
To support work to enhance the Canadian Sport and Physical Activity system and build on the Canadian Sport for Life movement, CAAWS is seeking success stories from national, provincial/territorial and community organizations that have increased opportunities for women and girls to participant and/or lead. These could include targeted Learn to Play programs, codes of conduct to make your team more inclusive, female-only coach certification opportunities, mentorship initiatives, and more. Send a description of your success story to Sydney Millar, CAAWS' National Program Director, via snmillar@caaws.ca.
To download CAAWS' CS4L resource, Actively Engaging Women and Girls: Addressing the Psycho-Social Factors and targeted supplements for NSOs, P/TSOs, Coaches, Program Leaders, Educators and Parents, click HERE.
5. ACTIVE LIVING AFTER SCHOOL RESOURCES NOW AVAILABLE!
PHE Canada has just launched its Active Living After School (ALAS) initiative as part of the Canadian Active After School Partnership (CAASP) funded by Public Health Agency of Canada. Developed to assist after school program administrators in delivering high quality programs that involve increased access and opportunity to engage in physical activity and healthy living, the ALAS initiative includes a How-to-Guide and an equipment Activity Kit to help administrators in support of their programs. PHE Canada has partnered with Canadian Tire Jumpstart to provide qualified after school programs with the ALAS resources at no cost. For more information on this initiative, click HERE.
Be sure to also check out CAAWS' Active After School Programs for Girls and Young Women Resources which were developed to ensure after school programs are positive and inclusive environments for girls and young women: On the Move Top 10 Success Factors, Success Stories from Five Friendship Centres, and Policy and Recommendations. These resources were released by CAAWS as part of their involvement in CAASP. To view and/or download these resources, click HERE.
6. IAPESGW's 17TH WORLD CONGRESS 2013
The International Association of Physical Education and Sport for Girls and Women (IAPESGW) 17th World Congress 2013 will be held April 10-13, 2013 in Havana (Cuba). The conference will bring together interested scholars and practitioners from across the globe, who are working to improve the position of girls and women in the fields of physical education, sport, dance and physical activity. Sessions will include keynotes, symposia, workshops, oral and poster presentations aimed at facilitating the sharing of research and practice through exchange of knowledge, networking, discussing and creating new possibilities for the benefit of girls and women globally.
Deadline to submit an abstract is December 1, 2012. For more information, visit the conference website HERE.
7. NEW WEBSITE ON LGBT ISSUES IN SPORT
Sport, as an institution, has historically been behind the times when it comes to issues related to the lesbian, gay, bisexual and transgender (LGBT) community. But a growing push for social justice in sport has begun to transform cultural attitudes. A new website, LBGT Issues in Sport: Theory to Practice, was recently launched by Drexel University's Goodwin College.
The website will provide public access to research focusing on LGBT issues in sport, with the goal of turning theory into practice in order to make sport more inclusive for lesbian, gay, bisexual and transgender individuals. The site will also serve as a resource for sharing research that has been vetted through peer-reviewed processes to facilitate a greater awareness of work being done in this field, and connect researchers and activities in order to impact public policy and education.
For more information, visit the website HERE.
8. UPCOMING EVENTS
While CAAWS is not hosting any workshops and/or presentations in the coming weeks, the following events may be of interest:
The 4th Conference on Recent Advances in the Prevention and Management of Childhood and Adolescent Obesity – Taking place Oct. 24-26 in Halifax NS, this conference brings together an interdisciplinary group of professionals and policy makers working in the field of childhood and adolescent obesity. Specifically, the conference will showcase examples of the best and promising practice across Canada, and across multiple settings. >From provincial level policies to school and community level interventions, and through practice-based management programs targeting multiple behaviours that are associated with obesity, the conference seeks to promote a solution-oriented approach to obesity prevention and management. For more information and program updates, click HERE.
Petro-Canada Sport Leadership Sportif – From November 8th to 10th, Canada's sport elite will gather in Montreal, Quebec. The country's top coaches and sport scientists will join senior leaders from our national sport organizations to analyze, discuss, network, and learn from each other in powerful sharing sessions. You will be educated, motivated and inspired. For more information or to register, click HERE.
9. CELEBRATIONS
Congratulations to Chantal Petitclerc on being named Canada's chef de mission for the 2014 Commonwealth Games. Active Healthy Kids Canada names Jennifer Cowie Bonne as Chief Executive Officer. Synchro Canada names Meng Chen as head coach to lead the senior national team in this new era leading to the 2016 and 2020 Olympic Games.
Marion Lay, CAAWS Founding Mother and former Chair, is being inducted into the Canadian Sport Hall of Fame in Calgary.
Congratulations to the following four women on being named Ontario Apprentice Coaches for the 2013 Canada Summer Games Coaching Apprentice Program: Jenny Trew (Cycling) and Helen Orton (Canoe Kayak) have been selected for the Women Apprentice program; Ohsweken Apprentice Coaches, Tiffany Van Every (Canoe Kayak) and Kathryn Hill (Softball) have been identified for the Aboriginal Apprentice program.
In the Loop celebrates women's accomplishments in the sport and physical activity community. Send career notices, changes, awards and recognitions to CAAWS c/o sparker@caaws.ca to be included in the next issue.
Get Social!
Did you know you can connect with CAAWS to find out the latest news? Become a fan of CAAWS on Facebook, or follow us on Twitter for another way to stay "In the Loop."