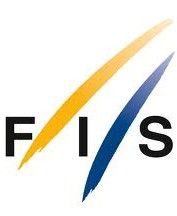 FIS
October 22, 2012 – As confirmed by the FIS Council in the spring, the FIS Cross-Country World Cup will implement several new rules this season, including format changes and a new kid's program.
The competition format for the men's relay in the World Cup will be shorter, each leg measuring 7,5km instead of 10km. The aim is to make the competition more attractive and exciting as well as secure its complete TV transmission.
The Sub-Committee for the World and Continental Cups also discussed future calendars with a particular emphasis on principles and basics for each World Cup period. "The aim is to set a clear framework for each of the World Cup periods. We wish that National Ski Associations will work together with their Organizing Committees and other partners on the long-term planning and strategies," FIS Cross-Country Race Director Pierre Mignerey said.
The Sub-Committee also discussed new rules regarding waxing facilities as many nations are planning to use their waxing trucks in the World Cup and the World Ski Championships.
Sub-Committee for Youth and Children thoroughly discussed the introduction of a new competition – the so-called Cross-Country Cross, featuring technical skills and techniques. Thanks to the expertise from Norway, Sweden and Germany a booklet has been put together that will help the National Ski Associations and Organizers with such competitions. FIS will also continue to develop its Bring Children to the Snow campaign with the second edition of the FIS World Snow Day set for January 20TH and continuing FIS SnowKidz activities.
The complete World Cup rules, as well as the Tour de Ski and multi-stage competition rules, are available HERE.