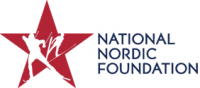 NNF

October 24, 2012 – Already donated? THANK YOU – it's just great to see everyone contributing, along with the supportive comments posted on our D25 page.
We're a grassroots non profit organization that is asking OUR Nordic Community to come together from Alaska to Maine and donate for this cause. So if you feel inclined, please do pass this message on.
Lastly, our Juniors are stepping up to meet a $50k Challenge Grant. They need to raise $10k to get a $50k donation, yup a 5 to 1 match, it's just a bit better match than your 401k, huh? So far they are at $7k… GO JUNIORS!