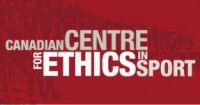 CCES
October 25, 2012 (Ottawa, ON) – The Canadian Centre for Ethics in Sport (CCES) would like to alert the Canadian sport community that the World Anti-Doping Agency (WADA) has released the 2013 Prohibited List.
This advisory note details some of the major changes, which will come into effect January 1, 2013.
Under Beta-2 agonists (S3), the maximum permitted dosage of formoterol has increased to 54 micrograms over 24 hours, based on the delivered dose of the drug and not the metered dose. The urinary threshold has been increased to 40 nanograms per millilitre. All beta-2 agonists, excluding sub-threshold levels of formoterol, salbutamol and salmeterol when administered by inhalation, are still prohibited and continue to require a medical exemption.
Beta-blockers (P2) are no longer prohibited in the following sports: aeronautics, boules, bridge, ninepin and tenpin bowling, and powerboating. They remain prohibited in seven sports, including archery, golf, shooting, ski jumping, and some freestyle ski and snowboard disciplines.
Insulins have been moved from the Peptide Hormones, Growth Factors and Related Substances (S2) section to the Hormone and Metabolic Modulators (S4) section. Metabolic Modulators (S4.5a) is considered a more appropriate category for insulins based on their mechanism of action.
Under Anabolic Agents (S1), etiocholanolone has been added to the S1.b section as an example of a testosterone metabolite. 
The CCES would like to remind athletes and their support personnel that some stimulants, like many drugs, have several alternate names. For example, methylhexaneamine can be listed under a variety of names, including 1,3-dimethylpentylamine, pentylamine, geranamine, floradrene, forthane and DMAA.
Athletes can verify the prohibited status of their medication using the following CCES resources, all of which will be updated on January 1, 2013 to reflect the new Prohibited List.
- Global DRO (www.globaldro.com)
- CCES Substance Classification Booklet (www.cces.ca/scb)
- Email substances@cces.ca
- Call the Info Line at 1-800-672-7775
For substances that require a medical exemption, athletes subject to doping control should consult the CCES or their international federation to get complete information on the application process.
- The CCES Medical Exemption Wizard (www.cces.ca/mewizard) can help athletes find out if they need to apply for an exemption for their prescribed medication, where to submit the application, and what to include in it.
- Email tue-aut@cces.ca.
Further reading:
- World Anti-Doping Agency Prohibited List web page (including the 2013 list, summary of changes, and explanatory note) www.wada-ama.org/en/Science-Medicine/Prohibited-List/
- World Anti-Doping Agency Therapeutic Use Exemption web page www.wada-ama.org/en/Science-Medicine/TUE/