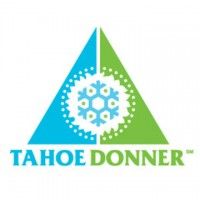 October 24, 2012 (Truckee, CA) – We're looking for a Cross Country Manager who plans, directs, and coordinates the operations of the cross country ski area including rentals, sales, food and beverage, all banking and deposits grooming, ski patrol, marketing, events, ski school, and more.
Ideal candidates must possess strong leadership, organization, and planning skills; a Bachelor's degree from four-year college or university and five years related experience and/or training in all aspects of cross country ski management; or equivalent combination of education and experience.
In addition, this position requires possession of valid Class C Driver License with a driving record meeting the minimum standards required by the Association's insurance carrier. Current Cardiopulmonary Resuscitation (CPR) and First Aid certifications recommended. Current Professional Ski Instructors of America (PSIA) cross country certification recommended.
This position may be considered as year-round or seasonal, depending on candidate's needs and expectations. This position reports directly to the Director of Operations.
How to Apply: An application is required to be considered for a position; resumes and cover letters are welcome in conjunction with an application. To complete an application, visit our web page here.