November 01, 2012 (Toronto, ON) – With under a month to go to the first World Cup we're excited once again to announce that Phase 1 of our international 4-in-1 SkiTrax FIS Fantasy World Cup, Tour de Ski, Marathon and Nordic Worlds contests will be launching soon for contestants around the world – the only Nordic contests of their kind worldwide.
Last year our FIS Fantasy Contests broke records with almost 500 contestants competing in our World Cup season opener with skiers from 28 countries participating. With the Nordic World Championships in Val di Fiemme in the mix this year we've got a full deck of contests – four in total.
These Fantasy Contests reach out to skiers of all stripes creating a fabulous new dimension to the sport adding excitement for skiers around the world for these legendary races that are steeped in history.
Once again the contests feature a host of fabulous sponsors and lots of great prizes that could reach $10,000 or more – Fischer, Mont Ste-Anne, Nipika, One Way, SkiGo, Alpina, Bjorn Daehlie, Bliz, Halti, Yoko, 2XU, Rottefella, Auclair, Buff, Fresh Air Experience and High Peaks Cyclery have all signed on again with more companies to be announced soon.
Here's a snapshot of what's coming for race fans the world over, so start planning now for the most exciting Nordic Ski Fantasy Contests anywhere.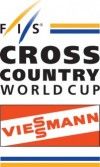 ———
SkiTrax FIS Fantasy World Cup Contest
- register your team of four (4) men, and four (4) women plus two "Outlaw" skiers
- bonus Tour de Ski and other bonus points
- 1st prize is a Fischer package (to be announced soon)
- first World Cup is Nov. 24 in Gallivare, Sweden
- registration opens early November
———
SkiTrax FIS Fantasy Marathon Contest
- register your team of four (4) men and four (4) women plus two (2) "Outlaw" skiers
- bonus points for American Birkebeiner and Gatineau Loppet events


- 1st prize is a Nipika Resort Lodge package (to be announced soon)
- first Marathon event is La Sgambeda on Dec. 16 in Livigno, Italy
- registration opens late November
———
SkiTrax FIS Fantasy Tour de Ski Contest
- register your team of four (4) men, and four (4) women plus two "Outlaw" skiers


- bonus Team and Val Climb points
- 1st prize is a Mont Ste-Anne package (to be announced soon)
- first TdS event is Dec. 29 in Oberhof, Germany
- registration opens early December
———
SkiTrax FIS Fantasy Nordic Worlds Contest


- select the 1st, 2nd and 3rd place podium spots for each competition
- score points for both men and women
- Bonus points for top Canadian and top US skiers
- 1st prize to be announced shortly
- Feb. 20-March 3 in Val di Fiemme, Italy
- registration opens late January 2013
Stay tuned for more FIS Fantasy Contest updates coming soon…