February 03, 2013 (Sochi, Russia) – Unlike the women's contest the men's 6×1.8km Classic Team Sprint race was decided early on as Russia I's Dmitriy Japarov opened up a 14s-gap by the 5km mark that would expand to 20s at the finish as he and teammate Maxim Vylegzhanin claimed the gold.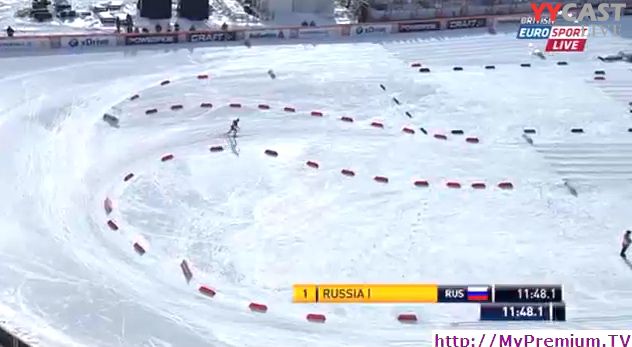 The battle behind saw the USA's team of Andy Newell and Simi Hamilton in the mix and fighting for a podium spot by the final leg. The US duo had won their semi-final but to fight their way back from 8th as Hamilton suddenly went off course on the first loop. He  quickly recovered and Newell began clawing back time as they moved up steadily with each leg.
"Today was another good day for the US squad. There has been a lot of talk about how tough the course is. For me it doesn't Really matter short sprints and long ones are equally hard," Newell told Trax post-race. "What makes long courses like this a little tough is how worked you can get after the race. When you're racing you're in the zone so you don't realize how long it is but when you're done it hits you and you feel like you're going to barf.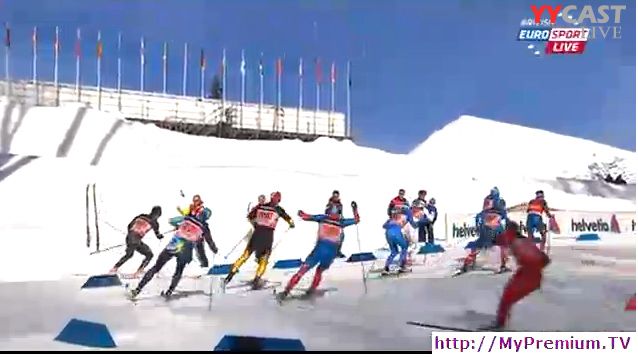 On his final run Hamilton put in a strong leg – second fastest – to tag Newell in 4th behind Sweden I's Emil Joensson in third and Germany's Tobias Angerer in 2nd. Joensson turned up the speed to surpass Angerer as Newell tried to keep pace in fourth as the finishing lanes approached but his skis were sticking and he crashed.
"Today the conditions were beautiful and waxing was a little tough but the US had amazing skis in the semis. That for sure helped both and women and Simi and I win our heats.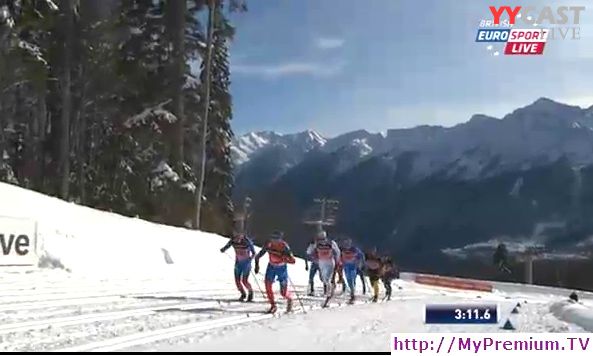 "In the final the pace was pretty fast from the beginning because the Russian team was already trying to move off the front. For my last lap Simi did a great job tagging me in 4th. Emil and I were able to reel in the German but I wasn't able to hang over the top of the first climb. Going into the final climb I was in 4th but could see that I was actually starting to gain back on Emil and Toby.
"At that point all I could think about was the podium so I put my head down and just hammered. At the top my skis were sticking a little and my legs were destroyed which was a bad combination for the final corner. My skis just kind of stuck and I went down and got passed by three teams," Newell continued.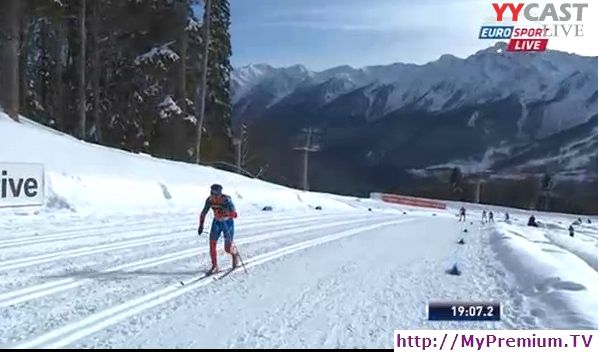 Vylegzhanin soloed in for the win as Joensson claimed second and Angerer third as Newell cruised in crossing the line in 7th with Norway 4th, Finland 5th and Kazakhstan 6th.
"It definitely sucks to fall but I had to go for it… the only way to do it is to hammer, sometimes it works out and sometimes it doesn't. Today it probably cost us a 4th place. We are all stoked about the Sochi venue though," added Newell.
Canada's Devon Kershaw battled through illness to hit the start line with Toronto's Len Valjas as Alex Harvey was on the sidelines nursing a sore shoulder injured in training. The Canadian duo was fifth in their heat and just missed qualifying for the finals.
"Devon woke up with food poisoning this morning. He decided to try and race anyway. Our skis were way too slippery for this tough of a course," Valjas told Trax. "We tried our best to stay with the group but on the last huge hill we would lose tons of time.
Next stop is training in Livigno and then the Davos WC".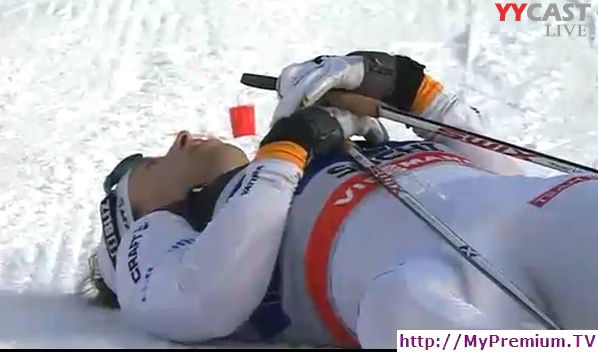 For Hamilton it was a good day at the office… "Thanks! Yeah, it was a good day. The venue is great, especially on a day like today when the sun was out and everything was holding up well," said Hamilton. "Very hard course indeed, but a good course. A skier's course. Our semi went really well. I still felt good on my last leg and put in a big push up the final climb.
"The final went really well too, I think. I felt good all day, and I had the second fastest third leg out of everyone in the finals, so that feels really good. We were sitting comfortably in 4th, but our skis were icing badly on the descent into the stadium, which caused Newell to go down on the corner.
"Regardless, he skied well and we are both satisfied with today, but we're definitely looking ahead to the next team sprint at World Champs. Our skis were outstanding all day. Hats off to our techs who did an unbelievable job. We're hungry for the podium and will be preparing well over these next couple of weeks," concluded Hamilton.
Full results HERE.