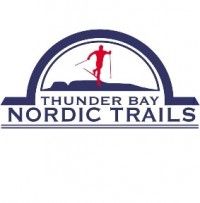 February 08, 2013 (Thunder Bay, ON) – The annual Kamview Tour is tomorrow and it's not too late to register. Drop by the chalet today, or download a registration form online. Race day registration is available-but why wait? You can ski a 5, 15 or 30km distance and enjoy a hot pizza lunch and great awards from Fresh Air Experience and Wilderness Supply. Find the registration form HERE.
Kamview-SkiTrax Special Offer!
Kamview-Thunder Bay Nordic Trails Association and SkiTrax Magazine, the largest cross-country ski magazine in North America, have teamed up to bring you great savings. SkiTrax keeps you up to date on all the latest Nordic news, ski gear, adventure and recreational skiing, including race reports from across Canada, the USA, and around the world – check out skitrax.com.
Kamview/TBNT members save 30% off regular subscription prices – try a SkiTrax-Pedal Combo Deal and get Pedal Magazine as well – to order click HERE.
Profile on Kamview Nordic Centre and TBNT in your first issue!
Kam Jam – Feb. 16
Frank Pollari and crew will be hosting the second annual "Kam Jam" on February 16th. Everyone is welcome for this fun evening of skiing and music. Fabulous Friday after Five rental and trail pass rates will apply. A perfect night to introduce a friend to cross-country skiing at Kamview.
Sleeping Giant Loppet – Mar. 2
Online registration for the Sleeping Giant Loppet ends on Tuedsday February 26th. Click HERE to register. Our special edition pins are reserved for the first 500 registrants, so don't delay! Remember our Park n 'Ride service is free this year, thanks to sponsorship from Lakehead Marine and Industrial, e-mail info@sleepinggiantloppet.ca to reserve your seat. Make 2013 your ROOKIE YEAR !
Kamview Ladies Day – Mar. 6
Yes-we will be having a Kamview Ladies Day! Mark Wednesday March 6th on your calendars for a day of great skiing and an amazing lunch prepared by Chef Kerry and the Kamview crew.