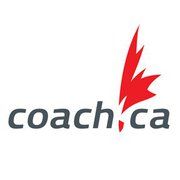 February 08, 2013 (Ottawa, ON) – The Coaching Association of Canada (CAC) is seeking to fill the position of IT Coordinator. The IT Coordinator will be responsible for providing on-site day-to-day support for the office users and servers. Responsibilities for this hands-on position will include installation, maintenance, and upgrading of hardware/software systems. Problem-solving skills and people service skills are essential.A successful IT Coordinator will apply his/her knowledge of Microsoft system administration, networks, Microsoft server and desktop architectures and technologies.
Work is performed on-site at our offices during normal business hours (Mon-Fri) as well as some evenings and weekends as required for maintenance windows.
The ideal candidate will bring, in addition to their technical skills, a passion for solving challenges and be motivated in taking critical projects from start to finish.
CONDITIONS OF WORK
Location: CAC office, Ottawa.
Employment Category and duration: 1 year contract with possibility for renewal.
Start Date: March 1, 2013.
RESPONSIBILITIES
Reporting to the IT Manager, the IT Coordinator must:
– Provide technical support and assistance to users located in the office or on the road.
– Resolve a variety of technical support issues including desktops, laptops, peripheral, and smart phones.
– Install, monitor, upgrade and maintain server hardware and Microsoft server operating systems.
– Setup, monitor, and support users in MS Active Directory and Exchange.
– Install, monitor, upgrade and maintain Microsoft workstation operating systems and software.
– Apply problem-solving skills to troubleshoot and resolve ;technical incidents and problems.
– Ensure timely and reliable system administration ;procedures, such as backup and/or recovery.
– Maintain documentation of all systems being administered.
SKILLS
– Minimum two (2) years experience installing, monitoring, upgrading, and maintaining Microsoft operating systems;
– Completed a post-secondary program, preferably in computer science;
– Minimum one (1) year experience setting up and managing users through MS Active Directory;
– Minimum one (1) year experience managing MS Exchange servers and users;
– Knowledge and configuration experience with DHCP, DNS, and VPN;
– Demonstrates good communication skills both written and verbal;
– Is detail-oriented with good organizational and documentation skills.
ASSETS
– Bilingual (French/English).
– Familiarity with ITIL.
Questions or submissions should be directed to hr@coach.ca.
Type of Position:
Contractor – Employee
More info HERE.
Contact Information:
Geneviève Labelle
Coaching Association of Canada
141 Laurier Avenue West, Suite 300
Ottawa , ON, Canada
K1P 5J3
E-mail: glabelle@coach.ca
Tel. 6132355000
Fax. 6132359500
www.coach.ca