February 09, 2013 ( Nove Mesto, CZE) – Clean shooting and strong skiing paved the way to a surprise victory for Ukrainian Olena Pidhrushna in the women's 7.5km Sprint as she claimed her first IBU World Championship title in Nove Mesto on Saturday. It was a big day for the Ukraine as Vita Semerenko also shot clean repeating her bronze medal performance from last year at 22.8 seconds behind her teammate.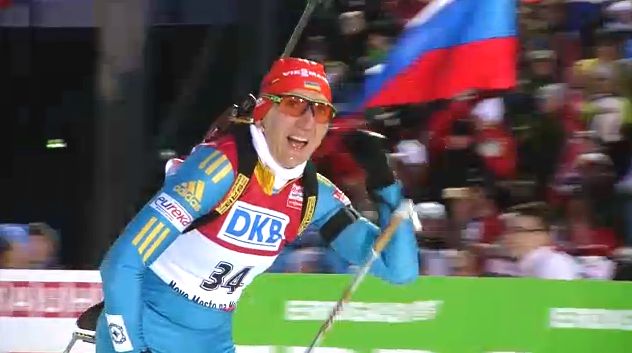 Norway's Tora Berger suffered one penalty in standing which likely cost her the gold as her fast skiing brought her within 6.4 seconds of Pidhrushna for the silver.
Early on it looked like Russia's Olga Zaitseva had the upper hand with an 8-second lead coming into the standing stage but she faltered with a penalty as did many of the strong contenders like Germany's Gössner (GER) and Kaisa Makarainen (SWE) who both suffered two penalties and could not recover.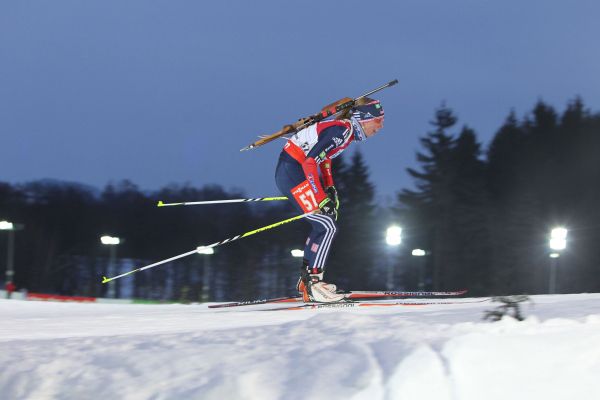 Annelies Cook (USA) was the top NA women in a tie for 45th (0+2) at 2:03.3 behind with her teammate Susan Dunklee in 49th (2+2) with four penalties. Megan Heinicke lead the Canucks in 54th missing two targets (1+1). Hanah Dreissigacker (USA) finished in 71st (0+3); Canada's Zina Kocher was 74th (1+3); fellow Canuck, Rosanna Crawford was 77th (2+1) with Audre Vaillancourt in 83rd (0+2).
Pidhrushna, who recovered from sickness after Antholz, was not expecting to win gold. "Of course it is a surprise to win. I dreamed of this but never thought it would be today; not me or my trainers," she said in a biathlonworld.com interview. "I really have to thank my trainers who helped me get back in such good shape in a short time."
Full results HERE.