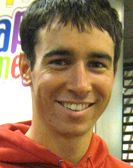 Noah Hoffman
February 10, 2013 (Lenzerheide, SUI) – Following their double podium on Sunday in Lenzerheide, Switzerland we caught up with Noah "the Hoff" Hoffman from Aspen, CO and Alaska's Erik Bjornsen (APU) for their take on their races and the US team's stellar weekend of racing – podiums for Hoffman on both days. Today's victory was the Hoff's first senior FIS international podium as he won the 15km CL pursuit-style race… but not his first in Switzerland – read more on day 1
here
– plus more on today's race
here
.
Noah "the Hoff" Hoffman

Erik Bjornsen
Yes, it was a great day! It was my second FIS podium in Switzerland, I had one last year in Fuertersoy where I was 2nd. This was my first podium at a National Championships outside the U.S though. It was definitely in the top three best efforts of this year for me. I got really sick a couple weeks ago with the flu and had to skip Sochi, which was a huge upset, but I took advantage of the time off and did my best to stay away from the skiing for a week and try to get a solid mid-winter rest.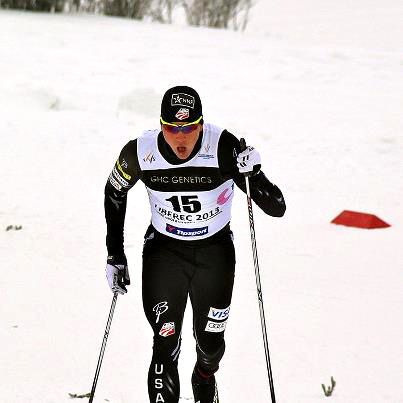 Eric Bjornsen at U23 Worlds
I think it was much needed after a really successful series of races from Nationals through the Liberec WC, and U23 Worlds. I got back into training this week but only did one intensity workout. Yesterday I was nervous going into the skate 15km, wondering if I would still have the power I felt this last month. I really worked into the race yesterday and was happy with the result but knew I could push harder since I was feeling so good.
Today I decided to try going out hard and try to close the 30 seconds to Tad Elliott in the first lap and a half. It worked I caught him right before finishing the second lap, I was sooo tired but decided to see how long I could hold the pace. I went into the last lap feeling like I might blow up but I relaxed on a couple hills and was able to have a strong finish. It was a great day and probably my best classic race of the year.
I guess I skied the 2nd fastest time of the day, around 25-seconds slower then Hoffman. I also was really happy to beet Jonas Bouman, a strong Swiss U23 skier who finished one spot in front of me in both distance races in Liberec. This weekend I beat him by one place in both races.
Full results HERE.