February 15, 2013 (Nove Mesto, CZE) – Conditions were near perfect, with no wind and the temperature at around freezing, as Norway's golden girl, Tora Berger, closed a 38-second deficit in the final leg of the women's 4x6km relay to claim gold in a time of  1:08:11, with one penalty and nine spare rounds.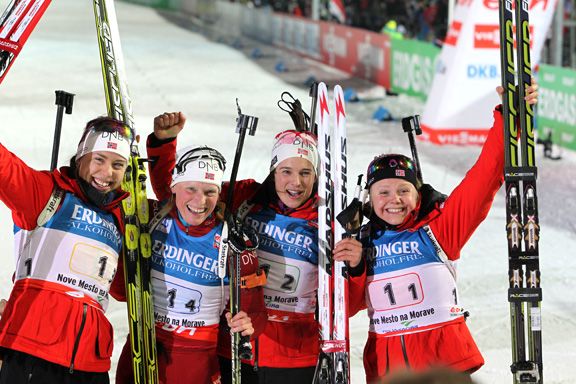 A capacity crowd of 27,000 fans was on hand in Nove Mesto to witness the come-from-behind victory for Berger and Norway as Team Ukraine settled for 2nd at seven seconds back using five spare rounds. Not far behind was Italy claiming the bronze medal, at 11.6 seconds back using four spare rounds.
"I was just trying to do my best; my shooting was good," Berger told biathlonworld.com. "I never dreamed of this as I was driving to Nove Mesto. Whatever happens on Sunday will only be a bonus."
Team USA finished just out of the top 10 in 11th as Susan Dunklee shot clean and Sara Studebaker posted one penalty to bring the team to a strong finish. Dunklee and Studebaker were joined by Annelies Cook and Hannah Dreissigacker as the foursome had  one penalty using 10 spare rounds for a final time of 1:11:15.5.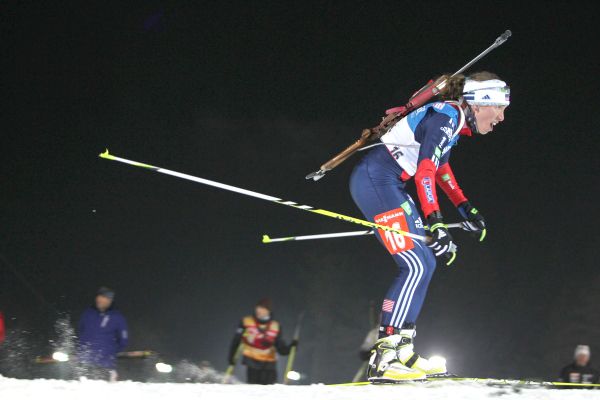 "That broom wood helped me clean today – this was my first race with perfect shooting," said Dunklee via a team release. The Barton, VT biathlete broke her rifle stock during the final lap at this week's 15km Individual. Her quip resulted from having repaired the stock using wood from a broom handle.
"Sara did an awesome job catching a big pack for me to chase right before the tag off. We matched our result from last year but our standards are higher now. We are all hungry for more!"
"Today was a good day for me. It was a tough, short loop without much rest, so skiing was definitely hard, but I was happy with my feeling on skis today," added Studebaker.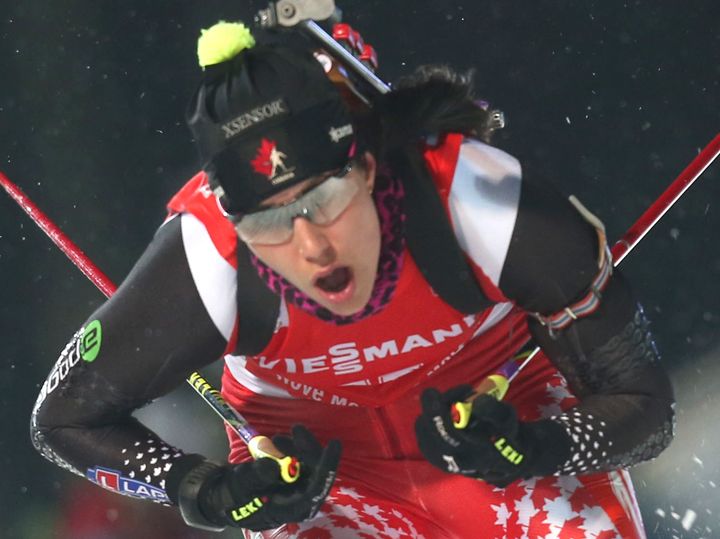 "Likewise, I felt solid on the range and it was nice to be able to not use too many extras. Relays are equally tough and fun – we have a really positive team atmosphere right now and were really psyched to put our best effort out there today. While we didn't quite measure up to our own expectations, it was a solid day and a result that shows there is a lot more possible for us! We're looking ahead to three more weekends of racing, and pretty excited about where the team is!"
Team Canada made up of Rosanna Crawford, Megan Heinicke, Audrey Vaillancourt, and Zina Kocher finished right behind the American's in 12th place with a time of 1:11:26.2 with one penalty and 13 spare rounds.
Full results here.