February 17, 2013 (Davos, Switzerland) – The final women's event before the 2013 FIS Nordic World Championships, the 10km FR individual start in Davos, is in the books and Therese Johaug (NOR) claimed the top prize with Justyna Kowalczyk (POL) in second and Kristin Stoermer Steira (NOR) in third.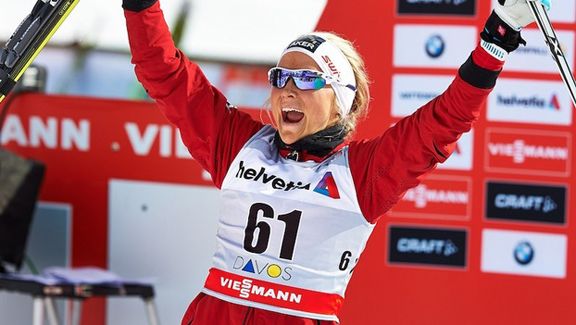 It was another strong showing by the Americans landing their three starters in the top 20 with Jessie Diggins finishing 14th, Liz Stephen 15th, and Holly Brooks taking 20th.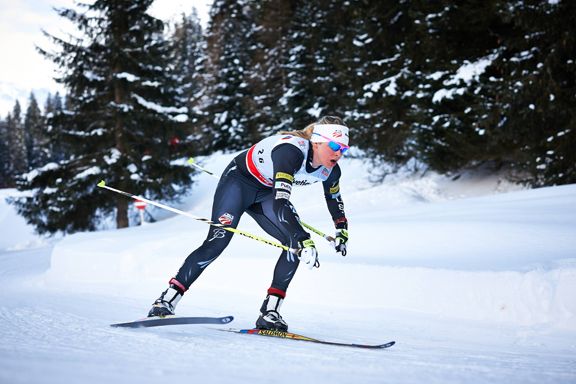 Kikkan Randall elected not to race and will prepare for the upcoming Nordic World Championships Classic sprint on Feb. 21 writing in her Training Rap "Will skip tomorrow's 10km FR to rest up for World Champs sprint on Thursday." Marit Bjoergen also decided to rest up for the Worlds…
The lone Canadian on the start line was none other than two-time Olympic biathlete, Zina Kocher, of Biathlon Canada fame who finished her run at the IBU World Championships in Nova Mesto. Kocher, of Red Deer, Alta., took advantage of the unique race opportunity and with Cross Country Canada's blessings, finished 36h with a time of 28:20.7.
"It was a fun experience, and was sweet to not be lugging around 4 kilograms on my back, but was even more awesome to not have any negative emotions of skiing extra penalty laps for missed targets," said Kocher in a CCC release. "Davos is a difficult course, and pacing is important. I got lots of tips from Justin during the warm-up and skied as hard as I could. Having the mentality to push hard skiing is important, and will be a big benefit for me in biathlon. I'm very thankful to Biathlon Canada and Cross Country Canada for allowing me this unique opportunity."
Emily Nishikawa was slated to race but has had cough/tightness in the chest… "She warmed up, but pulled the plug," said head coach Justin Wadsworth. Also racing at the Worlds for Canada is Brittany Webster and we wondered about her status but she too has been sidelined with sickness. "Brittany was sick in Canada and we had the plan for her to go straight to VdF the whole time," Wadsworth added.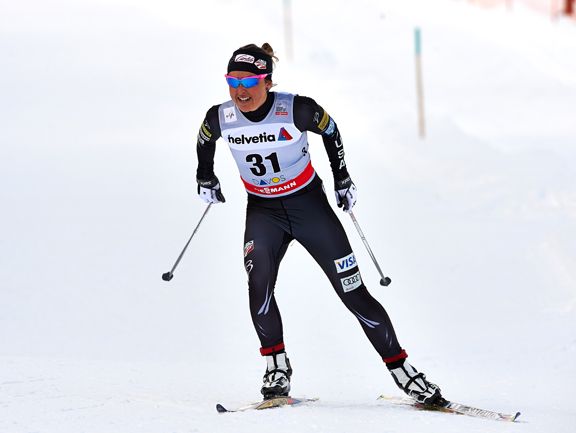 This was the last chance for skiers to make their respective nation's Worlds team, get one last race in their legs, or check out their form leading into the biggest event on this year's calendar, the Fiemme 2013 Nordic World Championships from Feb. 20-March 3 in Val di Fiemme, Italy.
Final results HERE.