November 29, 2017 – Friesens Publishing is pleased to announce the release of Bjorger V. Pettersen's amazing in-depth book "A Cross Country Ski Story" that chronicles the development of the sport of cross-country skiing in Canada, the USA and around the world.
From humble roots that began in Prince George, B.C. to the top of the world with Olympic gold medals by Beckie Scott and Chandra Crawford, Pettersen charts the history of the sport including over 300 photos that capture the essence of an amazing journey.
"Welcome to my mountains, to my trails through Canada's terrain of rolling hills and prairies – to my world of cross country skiing," says Pettersen, who is recognized as the first full time cross-country ski coach in Canada. "We had a very humble start and struggled against the odds but with fierce pride we took on the world in our Canadian way."
Pettersen first coached skiers from the Hickory Wing Ski Club in Prince George, BC and went on to launch the Territorial Experimental Ski Training (TEST) Program at Inuvik, NWT, which drew worldwide attention when sisters Sharon and Shirley Firth, only 14 years old, became North American champions after only five months of skiing. The duo went on to defend their titles for the next three years.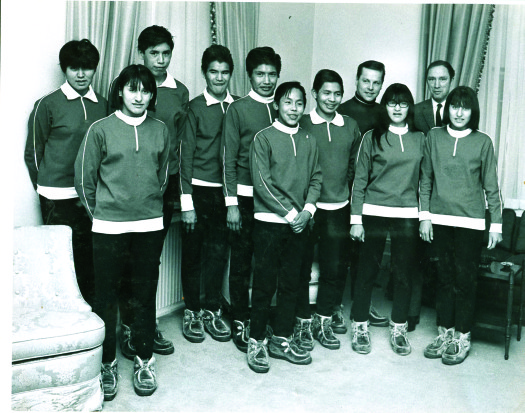 "We were able to bring the world here to compete on our turf. First at the 1966 Canadian Centennial Races at Prince George and then at the week-long top-of-the-world Nordic Ski Championships at Inuvik from 1968-72," remarked Pettersen who went on to work at the Calgary Olympic Games as Venue Coordinator/Manager and Chief of Race during the very successful cross-country ski events at Canmore, Alberta.
"The Games left a large footprint for Canadians and really entrenched our place in the sport on the world stage," explains Pettersen. "I believe this 435-page publication is the most extensive ever written on our sport."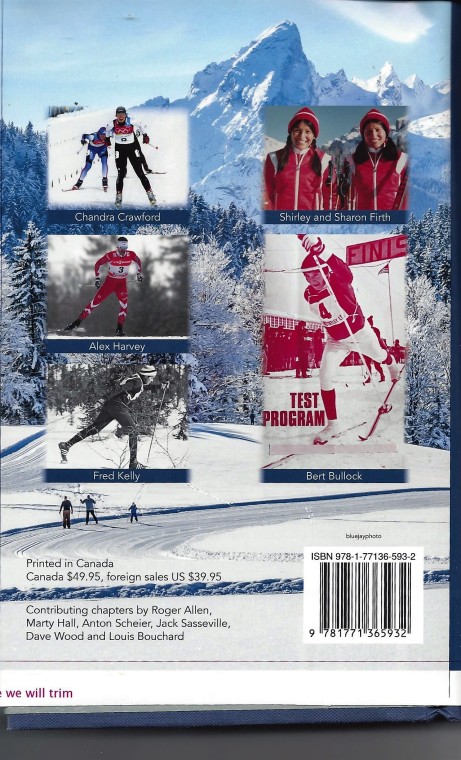 A Cross Country Ski Story is also the story of how the Americans led North America to improved international results and for the Europeans it is the story of their domination of international racing. Canadian stars Alex Harvey and Devon Kershaw brought the country to its feet again winning Team Sprint gold at the Nordic Worlds in Oslo, Norway in 2011 and then Harvey followed in Pierre Harvey footsteps, his legendary father's feat, winning the 50km freestyle race at the Worlds in Lahti, Finland last season.
There a chapters by Roger Allen, Marty Hall, Jack Sasseville, Anton Scheier, Dave Wood and Louis Bouchard that demonstrate the strategic plan in Canada to build strong coaches and teams year to year.
"Whether you're a racer, a recreational skier, a back-country skier or simply someone that enjoys the sport, there is something for everyone in this book," adds Pettersen. "I have a great love and dedication for my sport, my family and Canada."
For more information contact Bjorger Pettersen directly in Okotoks, Alberta at bjorger@shaw.ca, or visit here.