August 25, 2017 (Fairbanks, Alaska) – On Thursday, Alaska Nanooks men's and women's cross country running and Nordic skiing head coach, Nick Crawford, has announced the addition of Josh Eide to his staff. Eide will serve as the cross country running and Nordic skiing assistant coach, replacing Christina Turman and Ross MacDougall.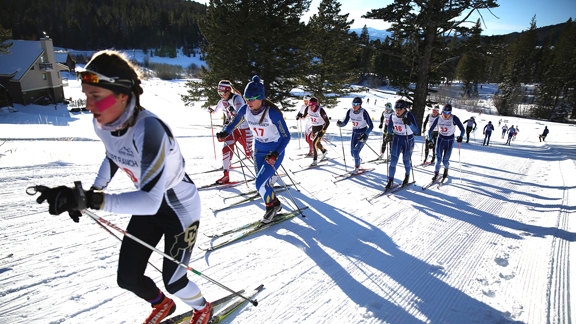 Eide officially joins the Nanook ranks after serving as the Alaska ski interim assistant coach for the 2014-15 season and also acted as the team's part-time assistant throughout the 2015-16 season under Crawford and Turman.
"We're excited to have Josh coaching the ski and running teams this year," Crawford said on Thursday. "He's familiar with the team and Fairbanks after serving as the interim assistant coach three years ago. Our seniors were coached by him then and were really excited to hear he was coming back again this year. Josh has a super outgoing and approachable personality, along with his coaching experience and familiarity with the collegiate skiing industry make him a great addition to our team."
"I'm incredibly excited to work with UAF teams once again," Eide said on Thursday. "It's always great to hit the ground running and that's what we've been doing since I arrived in Fairbanks. We have a lot of talented student-athletes here and I can't wait to see what we accomplish this season."
Since May of 2012, Eide was the Nordic manager and purchasing agent at Sports Rack, Ltd. In Marquette, Mich. Prior to helping the Nanooks from 2014-16, Eide also worked as the wax tech for the Northern Michigan University Wildcats Nordic ski team.
Away from the collegiate level, Eide also served as the Great Lakes Junior National Team's women's head coach and service tech.
Eide graduated from Northern Michigan in December of 2012 with a bachelor's of science degree in Business Administration.
For more information on the Alaska Nanooks men's and women's cross country running and Nordic ski teams, follow @AlaskaNanooksXC on Twitter or like the Alaska Nanooks XC team page.