November 30, 2016 (Oslo, Norway) – Norwegian cross-country ski star Therese Johaug now seems to be facing a 14-month ban for her "unintentional" doping violation in August reports AP. At least this is what Anti-Doping Norway's prosecution team is recommending. Her current two-month suspension would count toward the 14-month ban, meaning she could again compete in late December, 2017, about two months before the 2018 Winter Olympics in Pyeongchang, South Korea.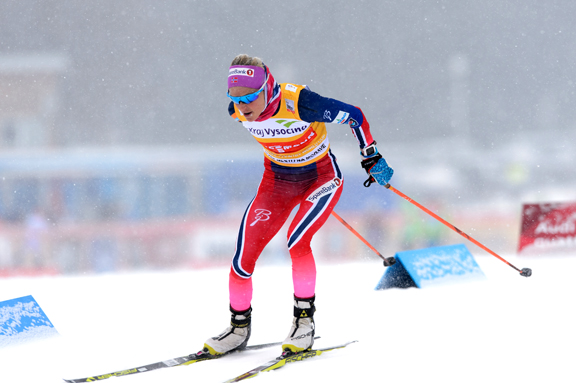 Johaug told media that she is happy that the prosecution believes her version of events – that she "unknowingly" took the banned steroid clostebol when using a cream for sunburn – but has trouble understanding how this can lead to a 14-month ban reports AP citing the Norwegian media NTB.
Even if she did take the steroid inadvertently, under the WADA regulations, athletes are responsible for all substances that enter their bodies. The sunburn cream packaging carried a warning that the cream is a doping product. As we reported earlier, there are indications that FIS wants Anti-Doping Norway to apply at least a two-year ban to Johaug and may appeal the sanction if it is less than two years.
Johaug, 28, is an Olympic and Nordic Worlds champion, winning gold in the 4x5km relay at the 2010 Olympic Winter Games in Vancouver. She also has won gold seven times at World Championships and twice won the overall World Cup title.