December 07, 2017 (Bend, OR) – Sandy Visnack of Bend, Oregon has been named the next Executive Director of the Bend Endurance Academy (BEA) by the organization's governing board.  Ms. Visnack will assume this new role on January 8, 2018.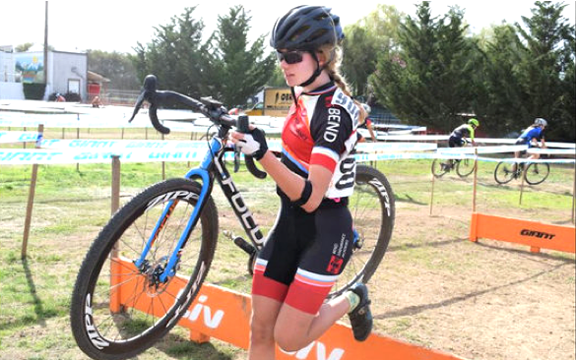 "We are excited to announce the selection of Sandy Visnack to be our next Executive Director," says Ellen Grover, BEA Board President.  "In 2018, as BEA celebrates its 9th year serving youth in Central Oregon, we need a leader who has the vision, skills, and capacity to strategically guide our organization forward.  Our board has great confidence that Sandy will build upon the strong foundation BEA has created, further engage youth and families in our programs, and develop rich and meaningful relationships with our donors, sponsors and nonprofit partners."
Ms. Visnack's background uniquely positions her to assume the role of Executive Director.  With significant experience working with youth and families, in senior management roles in the education and non-profit sectors, and a passion for outdoor sports, Visnack will advance the organization's current strategic priorities and guide BEA's future contributions to serving youth, maintaining high quality programs, and promoting active, healthy lifestyles.  Visnack shared, "I am honored to serve the BEA community and support the program directors, coaches and staff.  BEA has a rich history of offering quality programs and activities for youth of all ages and abilities and is poised to grow in even more in upcoming years.  I want to help BEA strengthen the framework of the organization and develop the resources necessary to meet the needs of our growing community in Bend and across Central Oregon.  Joining this group of highly skilled, thoughtful, and hardworking people is an opportunity I could not pass up."
Visnack has a Master in Nonprofit Management degree from Regis University in Denver, Colorado, and a Bachelor of Science degree from the University of Vermont.  She also has over 20 years of experience working in education and in the nonprofit sectors.  Past roles have included the Coordinator of Residence Life at Colorado Mountain College, Executive Director of Grand Futures Prevention Coalition, Development Director for Big Brothers Big Sisters, as well as Grant Writer and Director of Communication for NeighborImpact.