January 11, 2018 (Mont-Ste-Anne, Que.) – Cendrine Browne (Fondeurs-Laurentides/CNEPH-CNST) topped the field in the Open Women's 10km CL Individual Start with Katherine Stewart-Jones (Nakkertok Nordique QC/NTDC TBay) second and Anne-Marie Comeau (Université Laval/U Laval) grabbing third at the Centre de ski fond in Mont-Saint-Anne.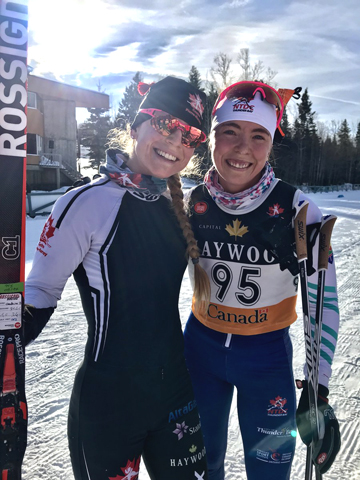 Ricardo Izquierdo-Bernier (Fondeurs-Laurentides/CNEPH) claimed the men's 15km Cl Individual Start over Scott Hill (Team Hardwood/BXC) in second followed by Graham Nishikawa (Whitehorse Ski Club/CPNST) in third.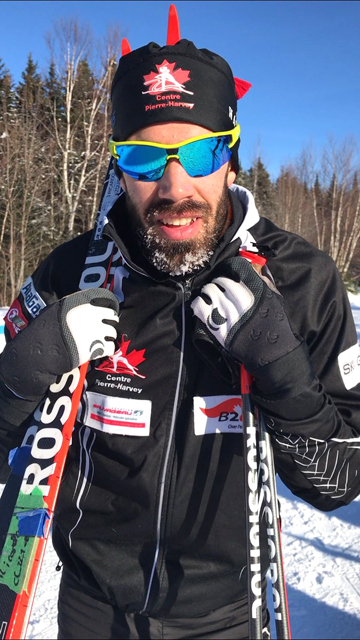 Hannah Mehain (Sovereign Lake Nordic/CNJrST) was the fastest Junior Women followed by Natalie Hynes (Whitehorse Ski Club) in second with Annika Richardson (Hollyburn Ski Club/NTDC TBay) taking the final podium spot.
In the Junior Men's CL Individual Start competition Antoine Cyr (Skinouk QC/CNEPH) led the charge over Félix Longpré (C.N.M.S.A./QCST) in second with Étienne Hebert (Montériski/AIAWCA) in third.
Full results here.
Women's 10km Cl
1. Cendrine Browne (Fondeurs-Laurentides/CNEPH-CNST) 0:29:47.0
2. Katherine Stewart-Jones (Nakkertok Nordique QC/NTDC TBay) +39.2
3. Anne-Marie Comeau (Université Laval/U Laval) +1:04.9
Men's 15km Cl
1. Ricardo Izquierdo-Bernier (Fondeurs-Laurentides/CNEPH) 0:39:07.8
2. Scott Hill (Team Hardwood/BXC) +06.9
3. Graham Nishikawa (Whitehorse Ski Club/CPNST) +30.0
Junior Women's 5km Cl
1. Hannah Mehain (Sovereign Lake Nordic/CNJrST) 0:15:22.7
2. Natalie Hynes (Whitehorse Ski Club) +02.7
3. Annika Richardson (Hollyburn Ski Club/NTDC TBay) +15.0
Junior Men's 10km Cl
1. Antoine Cyr (Skinouk QC/CNEPH) 0:25:57.3
2. Félix Longpré (C.N.M.S.A./QCST) +48.2
3. Étienne Hebert (Montériski/AIAWCA) +55.6