December 19, 2017 (Rossland, B.C.) – It was -6 deg. C and cloudy with some fresh snow as the last NorAM for 2017 wrapped up in Rossland, B.C.  Today was a skate pursuit race and it was Team Gregg/Loppet Nordic Racing that once again were victorious and came away with the overall mini-tour titles.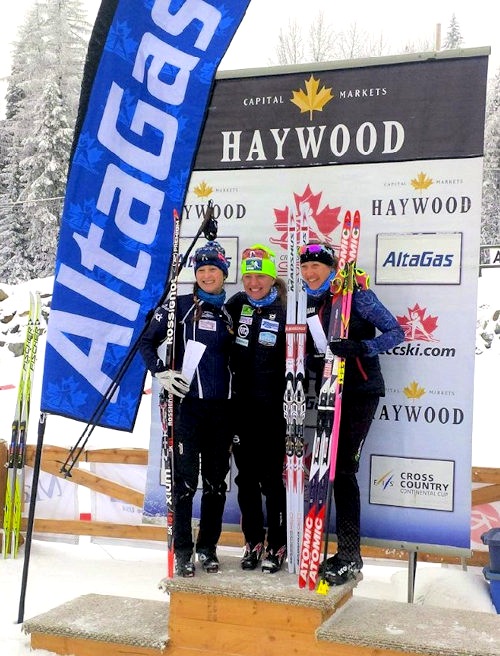 Caitlin Gregg started the 10k event with over a minute advantage. She easily held off a valiant effort by Zina Kocher of Foothills who started 2:27 behind, but finished 48 seconds back. The 2nd Canadian was Andrea Dupont of Rocky Mountain Racers with Lisle Compton of Kenora 3rd.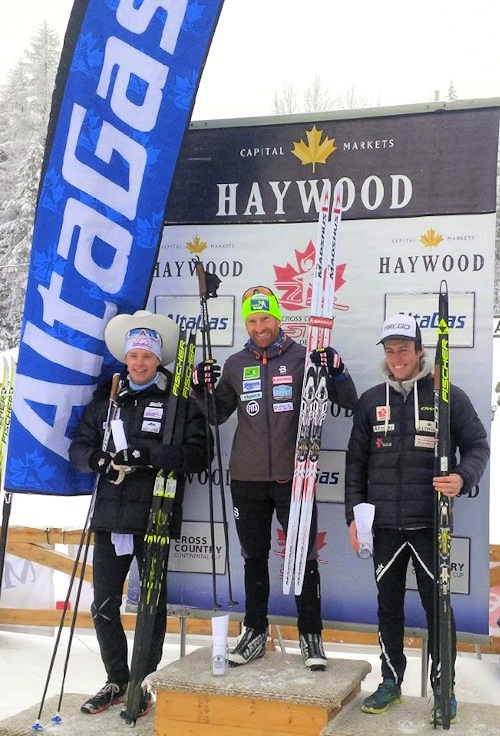 In the Junior Women's race Kaia Andal of Caledonia Nordic skied a very strong race to pass and finish ahead of Hannah Mehain of Sovereign, with Lucie Colin of Whistler 3rd, 4 seconds back.
Brian Gregg had an over 30 second lead on the rest of the field in the Sr. Men's pursuit, but outlasted some fast pursuing skiers, with Lappe's Andy Shields and Jack Carlyle of Soo Finnish 7 and 8 seconds back.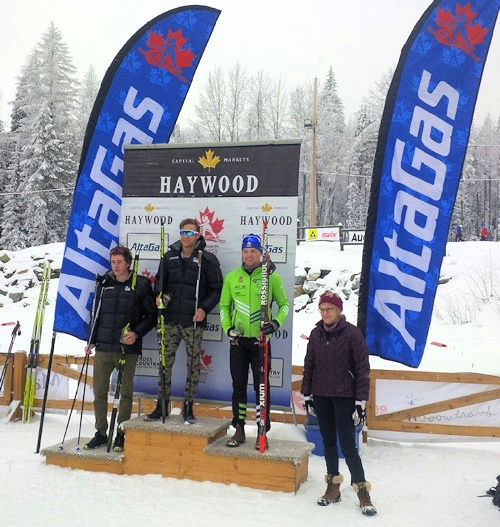 Canmore's Ty Godfrey captured the Jr. Men's title, leading from start to finish, with a 23 second gap over Big Thunder's Graham Ritchie. Sam Hendry from Canmore was 3rd, 4 seconds farther back.