December 17, 2017 (Rossland, B.C.) – Saturday was a skate sprint day at the Rossland, Haywood NorAm. It was also a day of some big margins and small margins. In the morning qualifiers Hannah Mehain of Sovereign Lake set the fastest time in the Jr. Woman's race by a 10 second margin. Then the small margins came into play.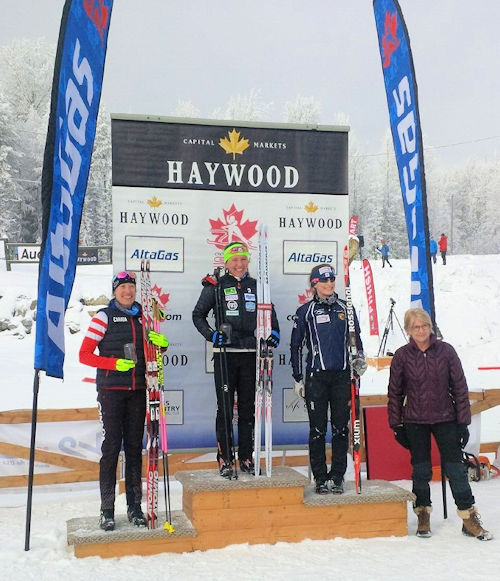 In Sr. Women Andrea Dupont of Rocky Mtn. Racers beat Caitlin Gregg by .87 seconds. In Jr. Men, Graham Ritchie of Big Thunder edged Skinouk's Antoine Cyr by .14 seconds. The smallest margin in the qualifiers went to Bob Thompson of Team Hardwood by .06 seconds over local favourite Julien Locke in Sr. Men's.
In the Jr. Women's heats Hannah Mehain continued her dominance with a 4 second victory over Hannah Shields of Lappe. The bronze medal went to Benita Peiffer of Whistler who was just a little farther back.
Caitlin Gregg made it two wins in a row in the Sr. Women's class, comfortably ahead of Andrea Dupont and then Zina Kocher of Foothills.
The Jr. Men's race saw Antoine Cyr turn the tables on Graham Ritchie from the qualifiers by a .06 second margin and 2 seconds later Reed Godfrey of Canmore prevailed over Pierre Grall-Johnson by and even slimmer .04 second margin for 3rd place.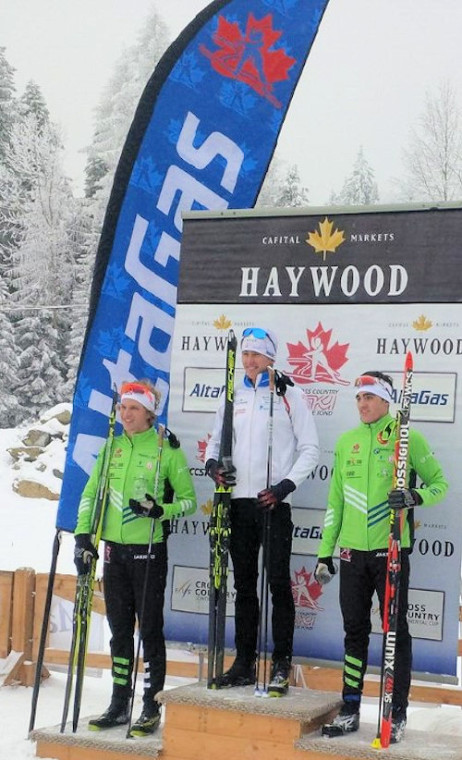 The Sr. Men weren't to be outdone when it came to slim margins. In a photo-finish  Julien Locke edged Lappe's Evan Palmer-Charette by .01 seconds for the win, and .4 seconds later Julian Smith of Georgian Bay prevailed by .03 seconds ahead of Bob Thompson.
Some exciting and close finishes to keep the timers and finish crew busy.
Results here.