January 13, 2018 (Ruhpolding, GER) – Team Canada finished 10th as Germany took the win in the women's 4x6km Relay to the delight of the partisan crowd in Ruhpolding with Italy just 2.9 seconds behind followed by Sweden in third at 17.2 seconds back.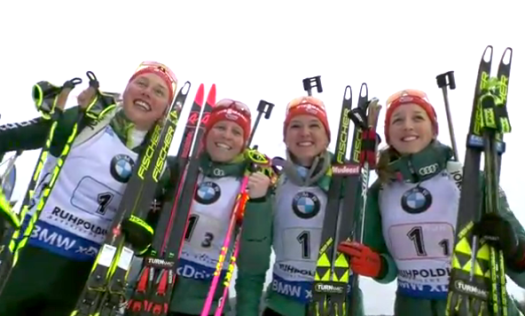 Canada's Emma Lunder, Julia Ransom, Sarah Beaudry and Rosanna Crawford finished 10th with one penalties and only four spares at 1:56.7 behind. The American quartet of Susan Dunklee, Clare Egan, Emily Dreissigacker and Joanne Reid raced to 17th with two penalties and 13 spares at 4:57.7 behind.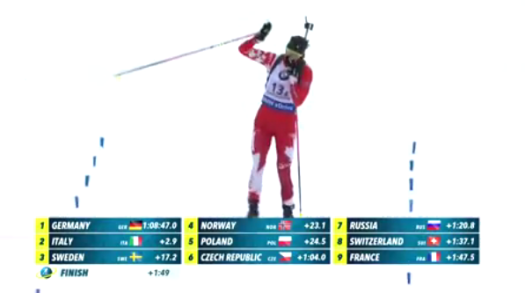 Germany used nine spare rounds as Laura Dahlmeier battled with Itay's Federica Sanfilippo on the final leg only passing her rival with 600m to go to claim the win. Italy only used spare rounds while Sweden used five spares holding off Norway and Poland for third.