December 11, 2017 (Hochfilzen, AUT) – Canada's Emma Lunder, Rosanna Crawford, Megan Bankes and Julia Ransom raced to a 9th-place finish as Germany took the win in the women's 4x6km Relay at the close of the BMW IBU World Cup 2 in Hochfilzen, Austria.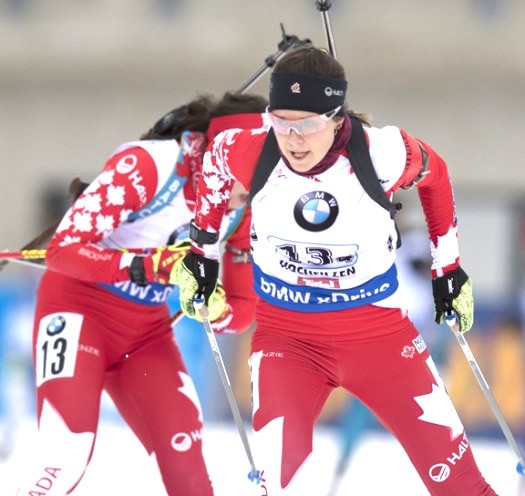 Germany's Vanessa Hinz, Franziska Hildebrand, and Maren Hammerschmidt with Laura Dahlmeier anchoring won with nine spare rounds in 1:14:43.6 extending their winning streak to six consecutive victories, dating back to last season.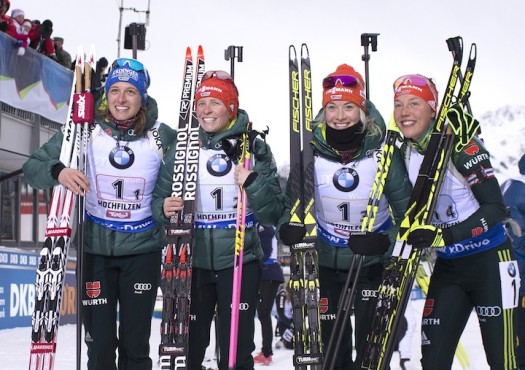 Second place went to Sochi Olympic champions Ukraine, with five spare rounds at 44.9 seconds back while France came back from two early penalties to move into third at 1:04.5 back, after passing Russia in the final loop.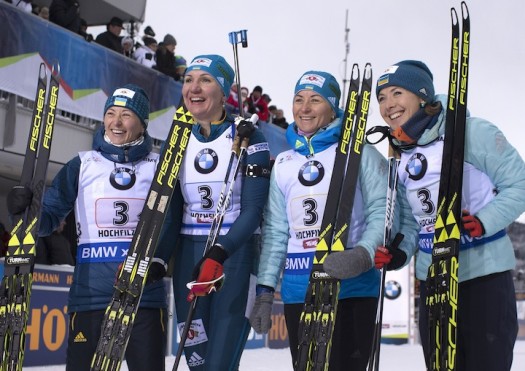 The Canadian squad used 9 spare rounds to finish at 2:31 behind the winners. No American team competed. The next round of the BMW IBU World Cup is in Annecy-Le Grand Bornand, France, Dec. 14-17
Full results here.