December 31, 2017 (Lenzerheide, Sui) – Canada's Alex Harvey finished 20th in the men's 15km individual start CL on Stage 2 as local hero, Dario Cologna, won for the first time at home giving Swiss fans even more to cheer about as the former Tour de Ski overall winner claimed his 23rd World Cup victory.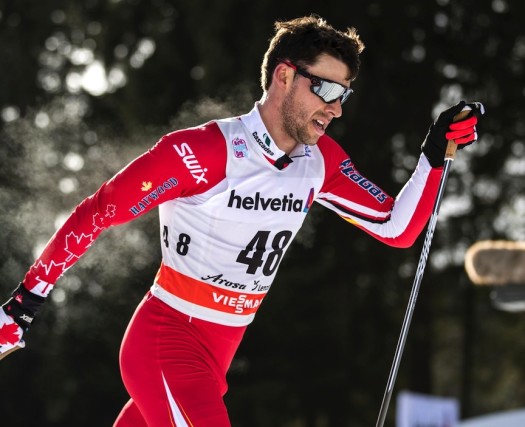 Cologna edged out Kazakhstan's Alexey Poltoranin by a mere 0.6 seconds with Martin Johnsrud Sundby of Norway at 13.1 seconds behind. This was Cologna's first World Cup victory since Rybinsk, Russia in January 2015.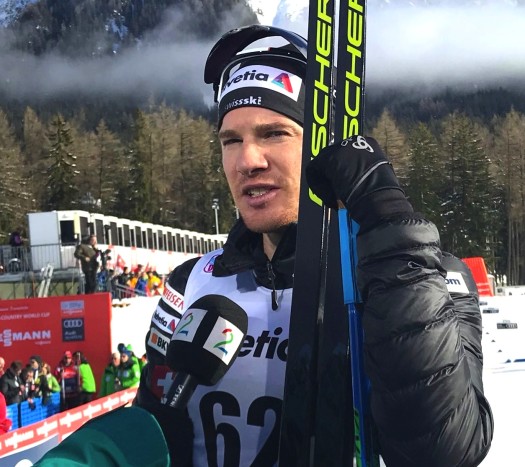 Warm weather and changing snow conditions made for a challenging day as Harvey dropped two spots in the overall standings and now sits 9th overall. "It was just a bad day. The 15km classic is my weakest event, but I was still expecting something better today," said Harvey. "I just have to forget about today and focus on tomorrow."
The USA's Erik Bjornsen finished 27th in the points followed by teammates Simi Hamilton in 58th, Andy Newell in 71st and Patrick Caldwell in 75th. Harvey's teammate Devon Kershaw, the only other Canuck at this year's Tour, was forced to withdraw after coming down with illness this weekend.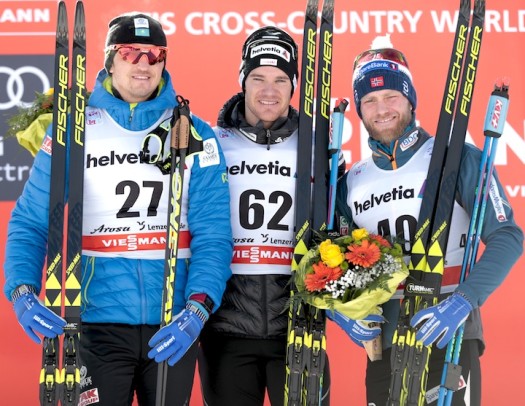 "It has been a long time since I won the race last time and it is great to finally win in Switzerland. I thought I could do it in Davos but my first victory came in Lenzerheide," said Cologna. "The fans were amazing. I showed already yesterday that I am in shape. I did not want to start too fast but I was never too far away from the lead. I was able to pace it well. I had also amazing skis."
For Harvey, 29, it's all part of racing. "The beginning was good, but later I just didn't ski well and struggled. I didn't blow up or explode. I was just bleeding time the whole way," said Harvey. "It is a really hard course with a bit of altitude and I think I lost most of my time on the climbing sections. I'm still in a really good group so I'm looking forward to tomorrow."
Russia's Sergey Ustiugov finished in 10th place today at 37.1 seconds behind Cologna but continues to lead the Tour.