January 27, 2018 (Seefeld, Austria) – Canada's Alex Harvey battled to 8th in the men's 1.1km Freestyle sprint as Norway's Johannes Klaebo topped the podium again with Lucas Chanavat, of France in second followed by Sweden's Calle Halfvarsson in third.
Simi Hamilton led Team USA in 9th after qualifying strong in 5th, as he and Harvey both skied their way into the semis but did not advance to the final round. Harvey qualified 22nd.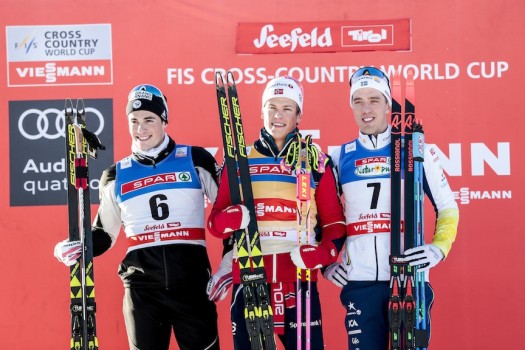 Harvey relaxed at the back of the pack for most of his quarter-final heat and then put the hammer down to win his opening round and advance to the next round. During his semifinal he skied mid-pack but could only manage fourth as his day came to an end and he did not advance as a Lucky Loser.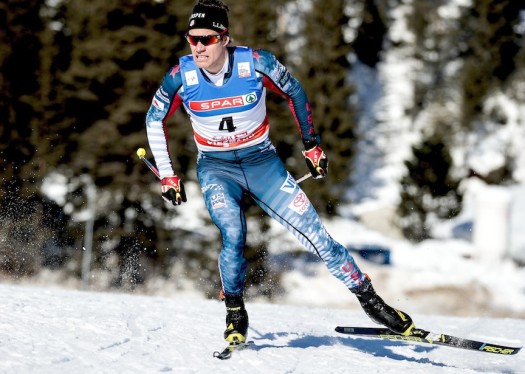 Erik Bjornsen (USA) finished 37th followed by teammate Logan Hanneman in 39th with Len Valjas (Can), making his return to the World Cup after an injury, in 40th. Andy Newell (USA) was 42nd followed by Julien Locke (Can) in 43rd, with Knute Johnsgaard (Can) in 51st, Bob Thompson (Can) in 58th, Graeme Killick (Can) 61st, Reese Hanneman (USA) 65th, Devon Kershaw (Can) 70th and Ben Lustgarten (USA) finished 76th.