March 09, 2017 (Drammen, Norway) – Canada's Alex Harvey raced to a top-10 in the men's 1.2km CL Sprint in downtown Drammen finishing 8th on the day as Norway went 1-2 with Eirik Brandsdal taking top honours over teammate Johannes Klaebo. Sergey Ustiugov of Russia landed on the podium in third.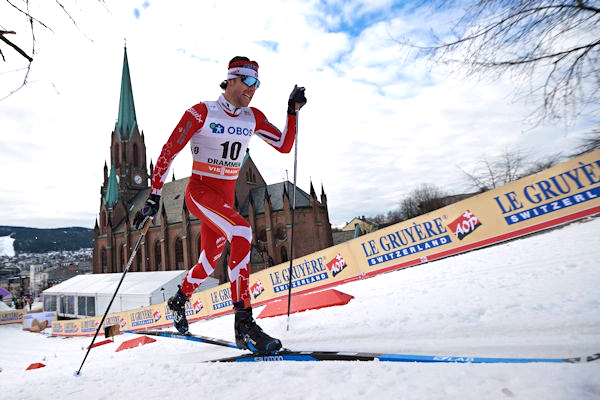 With temperatures were hovering around zero skiers tackled the famous Drammen city course that ends with an uphill sprint to the steps of a historic church.
The USA's Andy Newell was the lone U.S. man to make the head-to-head rounds as the top North American qualifier in 13th followed by Harvey in 18th and Lenny Valjas in 21st. Haywood NorAm leader Russell Kennedy finished 63rd.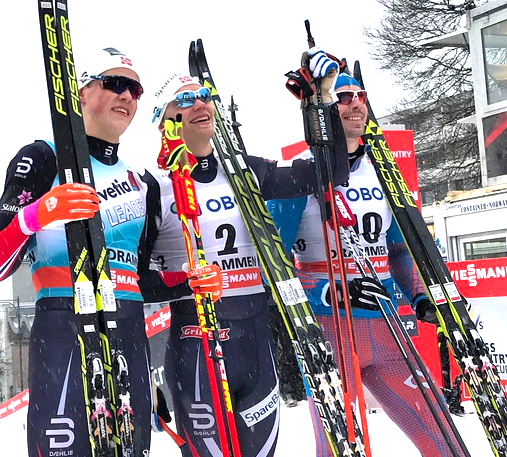 Newell went up against race winner Brandsdal in his quarterfinal and came from behind to finish third behind two Norwegians, but the heat time was too slow to make it through as a Lucky Loser.
World 50k champ Harvey and Valjas drew the same heat with Harvey passing Norway's Timo Bakken for win. Valjas fought from the back to seemingly grab second by half a boot length over Russian Alexander Bolshunov, but was relegated to last in the heat as the jury felt there was some obstruction versus the Russian in the final few metres – watch here and see if you agree.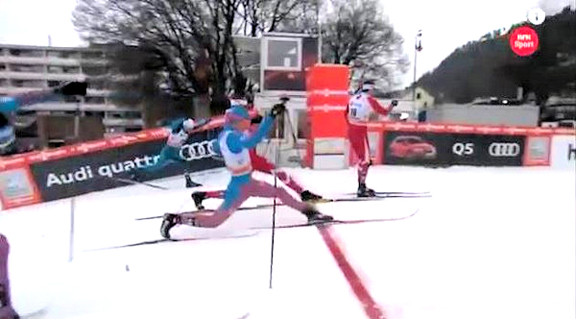 In his semi Harvey seemed to run out of steam skiing near the back of the pack and finished 5th which became 4th when Finn Krogh of Norway was disqualified. Harvey is 4th in the overall World Cup ranking.
Qualifications here.
Final results here.