December 16, 2017 (Toblach, Italy) –  Canada's Alex Harvey, 29, was just off the podium in 4th in the men's 15km individual start skate-ski race in Toblach, Italy on Saturday as Norway's Simen Hegstad Krueger won his career-first individual World Cup.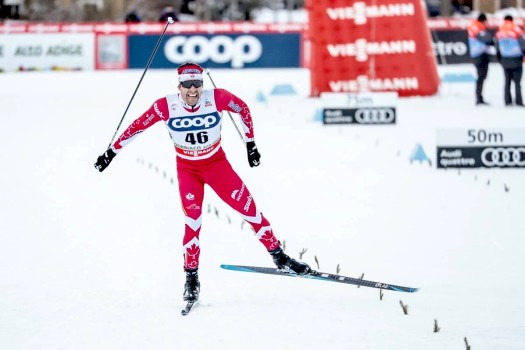 In second place was France's Maurice Manificat the current red bib overall World Cup distance leader. Britain's Andrew Musgrave finished third for his "first proper World Cup podium". Krueger now sits second overall in the distance standings 53 points behind Manificat.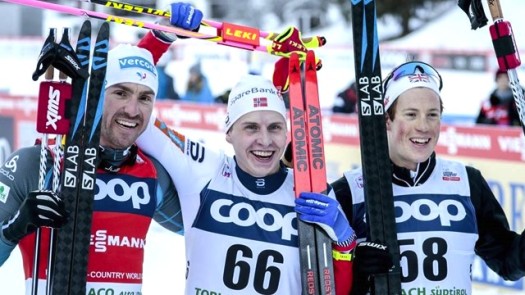 Harvey was just two seconds short of his first World Cup podium of the season. "It's always bittersweet finishing in fourth. You always think about where you could have found a second here or there, but I did everything I could do today," said the St-Férréol-les-Neiges, Que. native. "For this time of the year, I'm taking the positive from this for sure."
Erik Bjornsen was the top American finishing 29th in the points. Devon Kershaw was the next best Canuck in 38th follow by the USA's Noah Hoffman in 40th, Scott Patterson in 42nd, Graeme Killick (Can) in 49th, Patty Caldwell (USA) in 53rd, Russell Kennedy (Can) in 60th and Knute Johnsgaard in 85th.
Results here.