November 30, 2017 (Ostersund, Sweden) – Canada's Julia Ransom took home her first top-10 finish in the women's 15-kilometer at the IBU World Cup 2017/18 season kick-off at Ostersund, Sweden on Nov. 29. Perfect shooting was the order of the day for the young Canuck who's previous best result was 18th in the same distance at the IBU Worlds.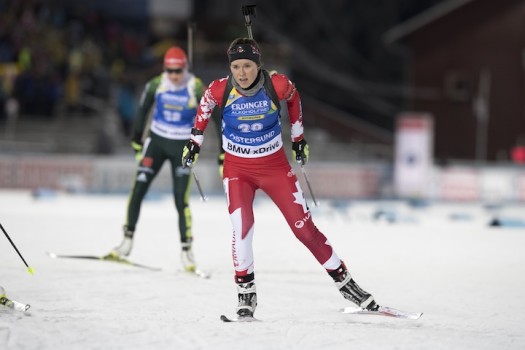 Nadezhda Skardino of Belarus shot clean as well claiming her first-ever victory finishing 2.9 seconds ahead of Norway's Synnoeve Solemdal and 12 seconds ahead of Ukraine's Yuliia Dzhima. All three women on the podium shot clean.
Rosanna Crawford (Can) finished 39th with three penalties, Susan Dunklee was the top American in 53rd with four missed targets, Canadian Megan Bankes was 75th with three penalties, Clare Egan (USA) suffered five penalties to finish 79th, Emily Dreissigacker (USA) was 81st with three penalties and Emma Lunder (CAN) had five penalties in 83rd.
Results here.