December 03, 2017 (Ostersund, Sweden) – Canada's Julia Ransom finished 23rd with two penalties as Germany's Denise Herrmann claimed her second World Cup victory winning the women's 10K pursuit at the BMW IBU World Cup in Östersund despite missing two targets in the first standing stage.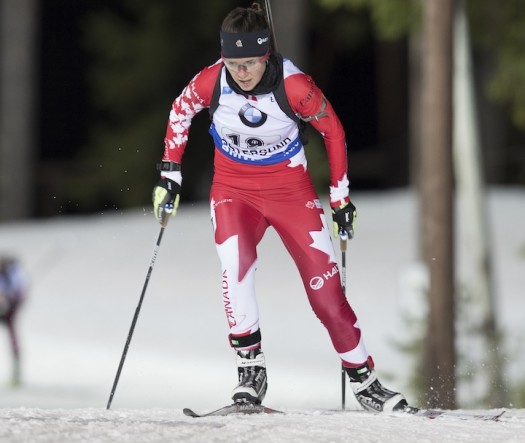 France's Justine Braisaz shot clean but finished 25.8 seconds back in second while third place went to Norway's Marte Olsbu, with two penalties at 48 seconds back.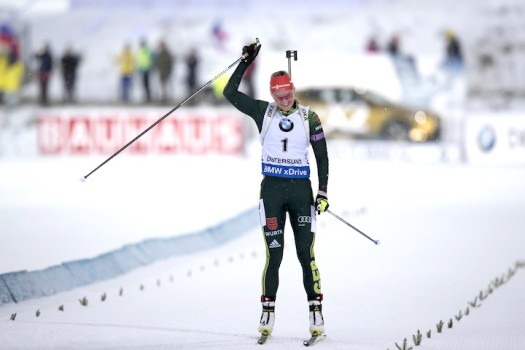 Herrmann and Braisaz arrived at the final standing stage together and both cleaned making it a ski race which Herrmann handily won. The new German star is a relative newcomer to biathlon having had a solid career on the FIS XC Ski circuit.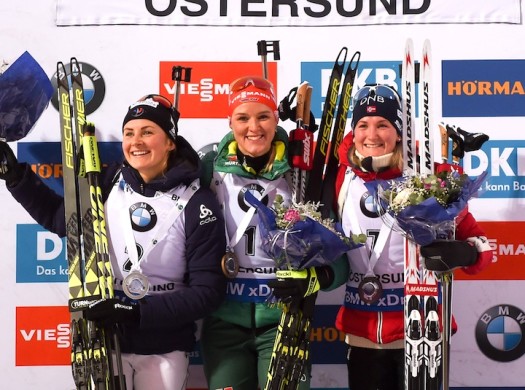 "It is a completely different situation from the sprint, but it is the sort of situation that you need to keep within yourself…when I came to the stadium and saw it was windy I knew I had to stay focused. I had good feelings in the zeroing and it was good that I had some seconds of an advantage when I started, so I could take my time to focus," said Herrmann.
Results here.