February 10, 2018 (Pyeongchang, South Korea) – Canadian Olympic newbie, Julia Ransom, led the charge for North America in cold and windy conditions finishing 40th in the women's 7.5K sprint with one penalty as the biathlon competitions got underway at the Alpensia Biathlon Centre with Germany's Laura Dahlmeier winning gold as one of only three women to shoot clean.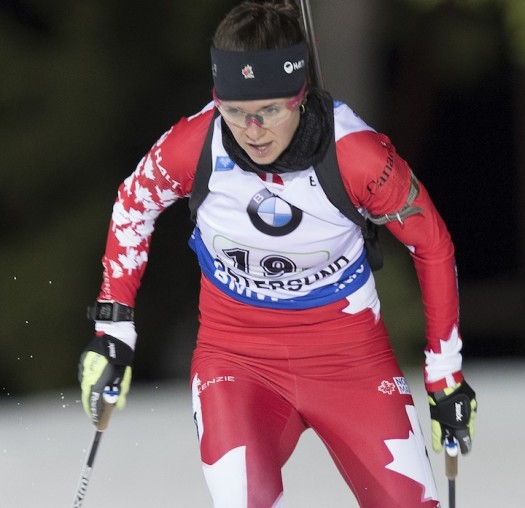 The silver medal went to Norway's Marte Olsbu with one penalty at 24.2 seconds back while Veronika Vitkova of Czech Republic, also with one penalty won the bronze at 25.8 seconds back.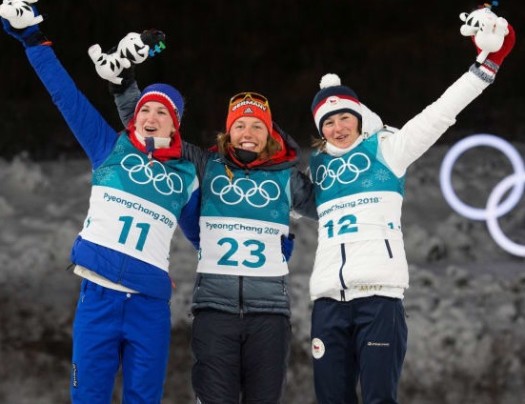 France's Marie Dorin Habert finished fourth at 33.1 seconds behind, with Dahlmeier's teammate Vanessa Hinz, in fifth, at 40.3 seconds back. Italy's Lisa Vittozzi was sixth finishing 40.5 seconds behind the winner.
The top American, Emily Dreissigacker, also making her first appearance at the Games, hit nine of 10 targets as well to finish 51st and was the lone American to qualify for Monday's 10km pursuit.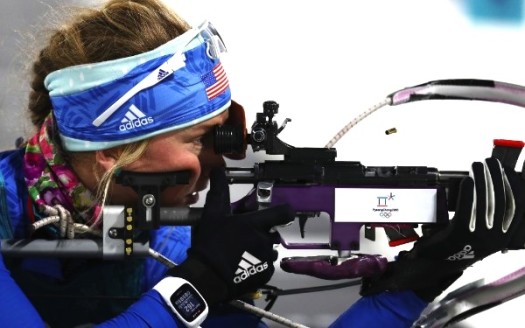 Three more Canucks made the top-60 cut for the Pursuit as Rosanna Crawford finished 53rd with three penalties, Emma Lunder was 54th with two missed targets, and Megan Tandy was 57th on the day also with two penalties. In 61st with two misses was 61 Clare Egan followed by Susan Dunklee in 66th with five penalties and Joanned Reid in 86th with seven missed targets.
"It was very windy for the shooting," said Dreissigacker. "In prone I definitely got kind of lucky and the wind was about the same as what I had zeroed in. And then in standing, I could feel the wind pushing my barrel around a little bit. I'm excited to be in the pursuit but I'm bummed for my teammates."
"It's very frustrating," added Dunklee, 2017 Biathlon Worlds silver medallist. "You work for four years and you have big dreams to see what's possible and it all comes down to one of these races like this. The sprint is so important for the rest of the races here. You really have to have a good sprint to qualify for the pursuit, to qualify for the mass start, so I'm really bummed about that."
Results here.