January 04, 2018 (Oberhof, Germany) – Canada's Julia Ransom kicked off the new year with clean shooting for a stellar 9th-place finish in the Women's 7.5km Sprint at round 4 of the BMW IBU World Cup in Oberhof, the first race of 2018. Anastasiya Kuzmina (SVK) took the win with one penalty.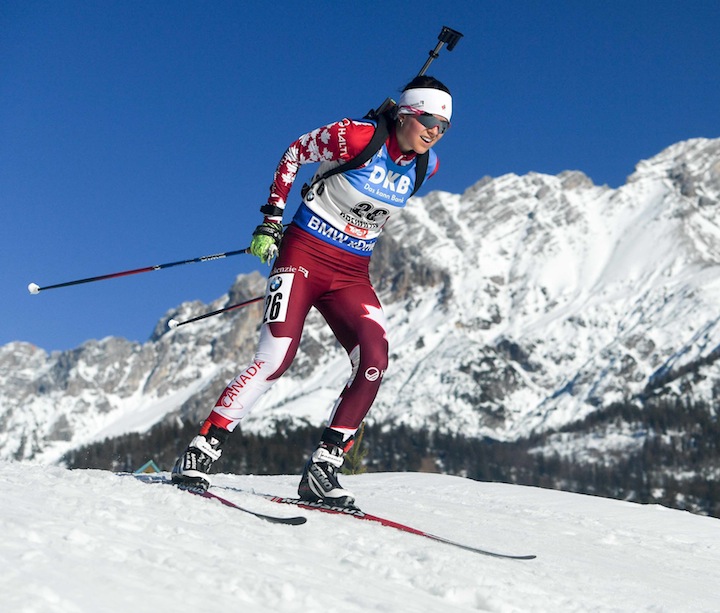 Kaisa Makarainen (Fin) also with one penalty at 35.4 seconds back in second with Veronika Vitkova of the Czech Republic in  third with one penalty as well at 40.1 seconds behind.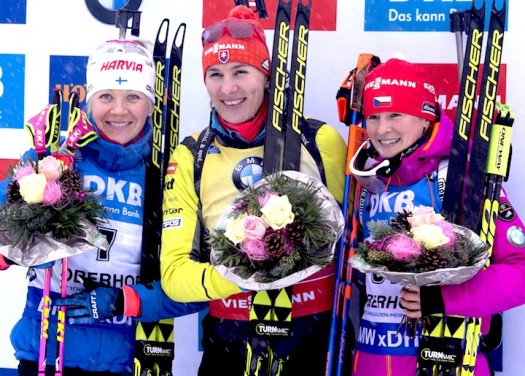 Ransom's teammate Sarah Beaudry also shot clean for 23rd at 1:39 behind as only three athletes shot clean in the 96-woman field. Top American Susan Dunklee suffered four penalties finishing 62nd at 2:46.6 seconds back.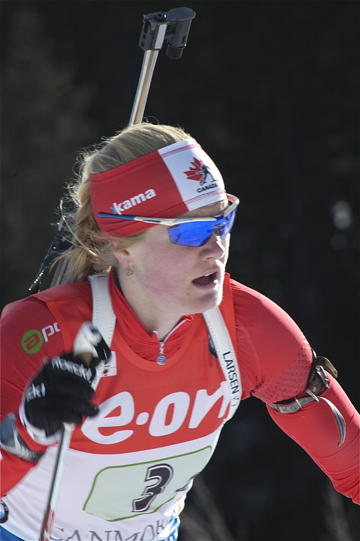 "I'm stoked that it's coming together and see some the hard work pay off," said Ransom. "I didn't know how much trouble people were having on the range. I picked a spot with as little wind as possible, tried to stay focused it worked out well." –
Full results here.