November 19, 2010 Gallivare, Sweden – The first World Cup of the season is tomorrow and you can bet that I am pretty pumped about dat! All the training is behind me, some days were awesome, some other were freaking hard, but the only thing I had in my head during those hard time was what's gonna happen tomorrow…racing!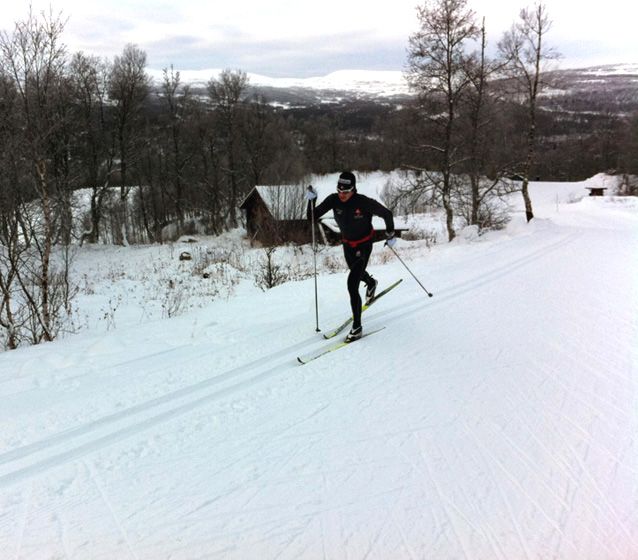 I arrived in Scandinavia 12 days ago, I skied twice a day most of these days just to make sure I adapted my technique to ''real'' skiing and not carry over some roller skiing pattern. It's also a pretty long season on the World Cup, you gotta be racing fast from November 20th all the way to March 20th ! That means that those who are taking too much slack on training early season will pay later…and I definitely don't wanna be one of them!
Our team chose Bruksvallarna for the pre-season training camp this year again. The place is perfect for X-C skiers, pretty quiet, lots of ski trails to ski on, not too dark – compared to Munio or Gallivare – but most of all, the Swedes are very good competitors. Everybody could see that last year at the Olys, with gold in the 4×10 relays, 1st and 3rd in the 30km and 3rd in the 50km.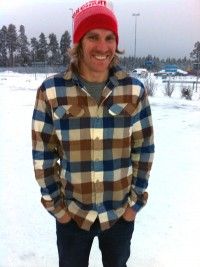 Our crew was quite bigger this year, with most of the boys from the Quebec training center plus Stef and Kersh and the two A team ladies. It made for a good week of training with different partners and all around, jut a really fun atmosphere at dinners. Plus, all the boys are growing mustaches to support prostate cancer, so there's always something to talk about! (you can support prostate cancer too by donating to this website HERE http://ca.movember.com/mospace/907484/
In Bruksvallarna last weekend, after just over 20 hours of training, we got to test our shape on snow for real. Saturday was a skate sprint and Sunday was a 15km skate. For me, it was great to put a bib on and see if the summer months of training paid off. So far so good. The sprint qualifier was super good for me, I qualified 7th, less than 2 second behind last year's Sprint Cup Winner Emil Joensson. I felt pretty decent in the rounds too but with racing the heats only twice last year, I lacked a bit of aggressiveness and ended up being tangled up with a guy that crashed right in front of me in the last 100m.
With all that aggressiveness not being able to show up Saturday on the track, Sunday made for a good day. I skied well technically during the 15km race and was able to get a good first lap – compared to what I usually do – and fight for a top 5 all the way.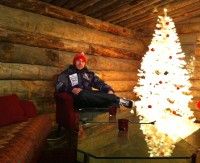 That first weekend of racing showed good signs of form but it still was a form of training. The real deal starts tomorrow with the first WC here in Gallivare.
It's my first time being here – way, way up in northern Sweden. It's dark and cold, no doubt about it. Our last three days of training were spent in squeaky, slow snow and dressed like polar bears. Luckily, Mother Nature is bringing some warmer temps for the weekend.
Warm or not, I will be leaving everything I've got on the track and see what happens. I'm still far from my top form but I hope I get a better start than last year in this 15km skate. There's not much I can do now other than hope for good skis tomorrow…