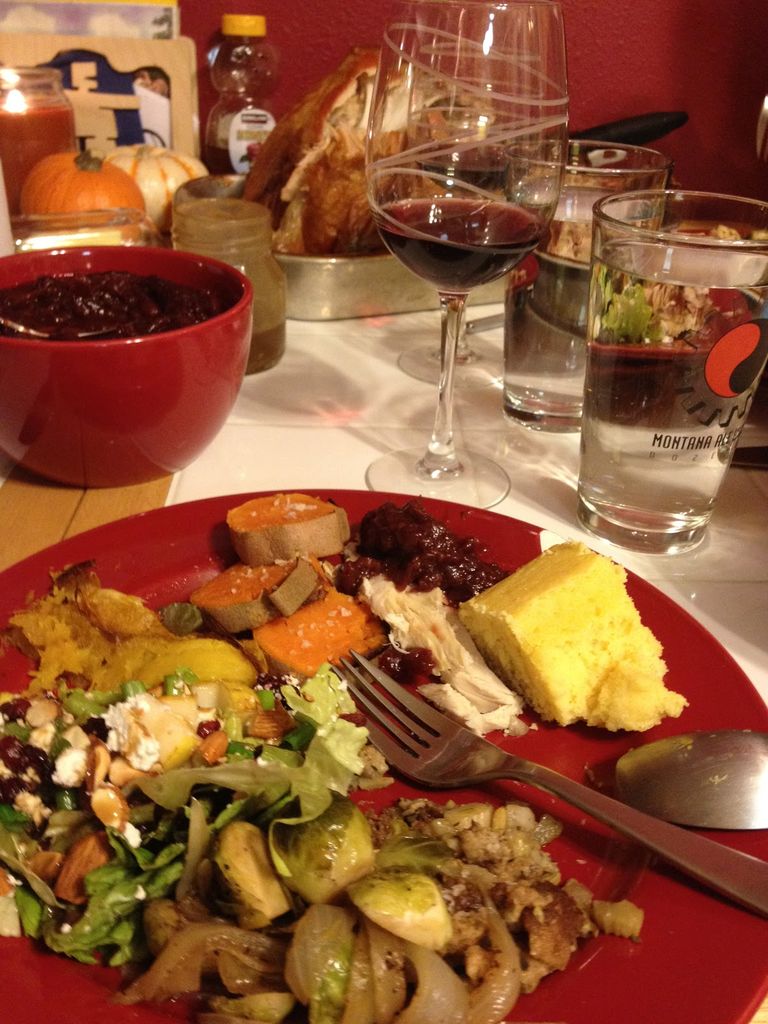 November 13, 2012 – I'm about to board my second of four flights taking me from home in AK to Northern Finland, "Munio." It's hard to see on this map but it's to the left of "Lappi" …. you may notice this is WAY above the Arctic Circle. Don't worry, I packed some neon to keep things bright and happy….
My favorite wax tech helping me travel wax skis. I had this pic on Facebook earlier and many people are surprised by the number of skis I have.  Reality is, everyone has this many to be competitive at the international level.  Each one is for different conditions… different cambers, stiffnesses, grinds, etc.
Fast and Female Anchorage (last weekend) is deserving of its own post. I'll try to write an update later. Basically, it was AWESOME and we had over 200 girls. Thanks so much to everyone who pitched in and helped out!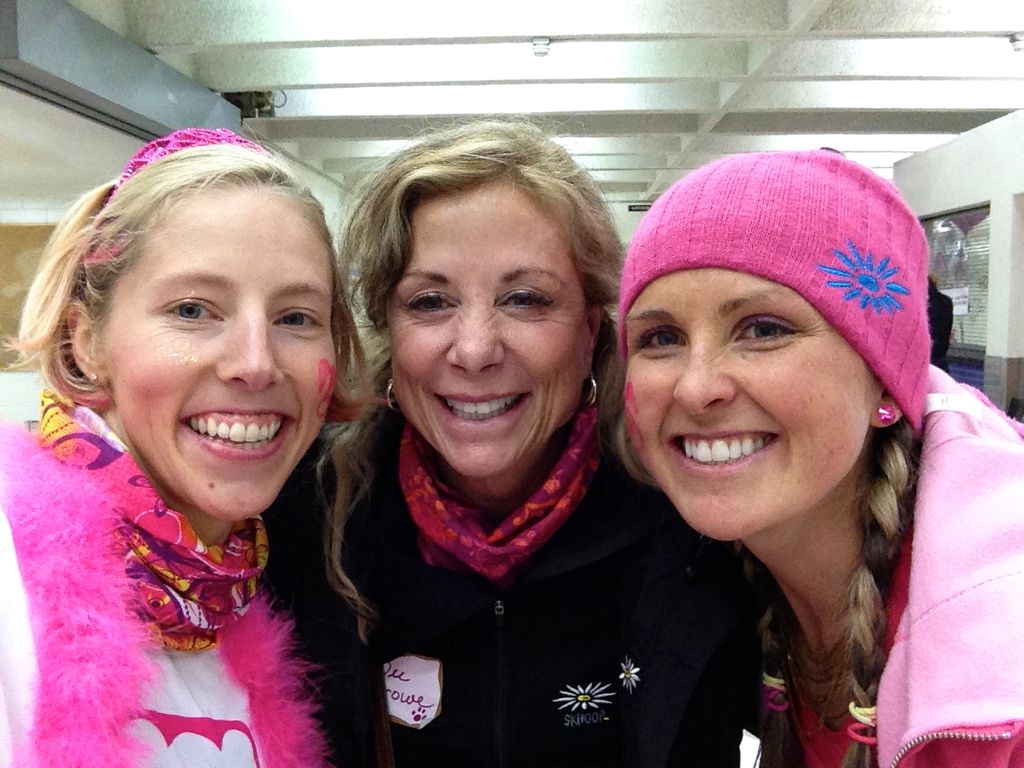 After the main event we took the opportunity to get a bunch of Alaskan women influential in sports together for a social/pow-wow. Women shared incredible personal stories and also gave updates on the programs they are currently involved in. We had everyone from Nina Kemppal (4x XC Ski Olympian) to Deedee Jonrowe (30x Iditorod sled dog racer) to Margaret Timmerman in charge of Tuesday Night races to Joey Caterinichio – US Ski Team Nordic Program Director, Rosey Grundwaldt – 2006 Torino Bronze Medalist, etc, etc. I wish I had had a tape recorder on the conversation because it was amazing.
Rob dropped me off at the airport last night. Always hard to say goodbye. He's my biggest supporter. (Thanks for the help babe!)
Opp! They're calling my name to board! Next flight to Frankfurt, then to Helsinki, then to Rovanemi & finally, a drive to Munio. I have a long road ahead!
More soon!
Holly 😉
The day before my departure I got this in the mailbox. I'm excited to be writing an international column for the statewide Nordic Skier Newspaper. In case you live outside of Alaska or don't receive the paper, I've included my article below….
From Alaska to Europe & Back
by Holly Brooks
Eight years ago I moved to Anchorage because I wanted to live in a ski town. After growing up in Seattle, I craved a place where roller skiers weren't considered freaks and I could see snow outside the kitchen window. I was ecstatic to find friends who knew of Swix Extra Blue and a spider web of fabulous trails throughout the city, complete with lights for skiing at night. I made my rounds of the local ski scene working at Alaska Mountaineering and Hiking, serving as the head coach for West High, spent six years as a coach for the Alaska Junior Olympic team and finally, five years as a fulltime junior and master's coach for the APU Nordic Ski Center.
I started out racing in the local Anchorage Cup series; the Hickok, Pia's Classic, the Sven, the Oosik, the Tour. Then, in 2009, I entered the American Birkebeiner and "lost" the race by what some called a "toenail" in a photo finish. In many ways, that race was one of the defining moments that inspired me to focus on skiing at a new level. Luckily my commitment and hard work was rewarded when this past May, I was named as an official member of the US Cross Country Ski Team.
Last winter I unexpectedly spent almost five consecutive months in Europe racing the World Cup. Needless to say, this was quite the jump from the Alaska community racing scene where I frequented the coastal trail, had a "handful of skis" thrown into the back of my Subaru or spent Tuesday nights doing intervals at Hillside with my friends. In all, I traveled to & raced in ten different countries and accumulated 26 World Cup starts. There were highlights such as my contribution to the best women's 4x5k team relay finish in history and there were certainly low lights as well. Christmas night I was running on an icy road, fell & broke my wrist just four days before the start of the infamous "Tour de Ski" stage race. (I foolishly competed anyways!) This winter promises to be full of more tales and adventures. I'm by no means a seasoned veteran of the World Cup but I'm not a rookie either.
As you may know, three of the six US Ski Team girls reside and train in Anchorage including Kikkan Randall, Sadie Bjornsen and myself. We represent the USA, the State of Alaska and APU Nordic Ski Center on the International stage. This year World Championships will be in Val di Fiemme, Italy and in less than two years we hope to be "toeing the start line" at the 2014 Winter Olympics in Sochi, Russia.
When driving up the serpentine roads to the racing venue in Slovenia or landing a chartered plane on an obscure military base in Russia to compete it's easy to feel far from home and far from the people, specifically the Alaskans, that helped us reach the World stage. Realizing that, I'm excited to be writing a monthly column for the Nordic Skier that will attempt to bring stories from the World Cup into your hands. While I may not spend much of the winter in Alaska anymore I spend the spring crust skiing at Portage, the summer running in the Chugach and the fall roller skiing at Kincaid. While I love being on the road, my heart is always at home. I hope you'll join me for the adventure that is the 2012-2013 World Cup season
If you would like to follow Holly's ski adventures on a more regular basis, check out her blog @ www.hollyskis.blogspot.com