August 04, 2017 (Bozeman, MN) – Congratulations to US XC skiers Erika Flowers and Andrew Newell who were married at an outdoor ceremony near Flowers' hometown in Bozeman, Montana on June 24. The two newlyweds were engaged in early July last year when Newell proposed after leaving a trail of painted rocks and hidden notes leading Flowers to one of their favorite hangouts and fishing spots on Gale Meadows Pond near Stratton, VT.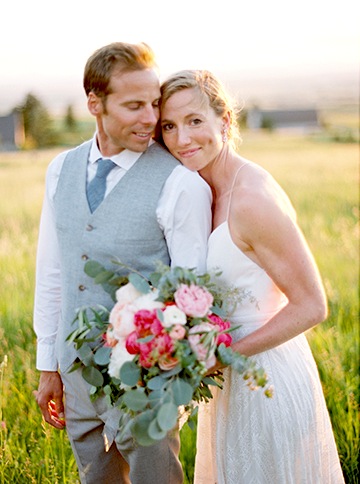 "The maid of honor was Erika's sister Natalie and my bother Pete was the best man," said Newell. "The wedding was officiated by our friend Annie Pokorny… we had about 230 guests including almost all of our families. We haven't taken a honey moon yet. Just after the wedding we went up to Big Sky for two days but also did a lot of training… not too much relaxing. Summer is a busy time of year for training obviously, so we will take a honeymoon next spring."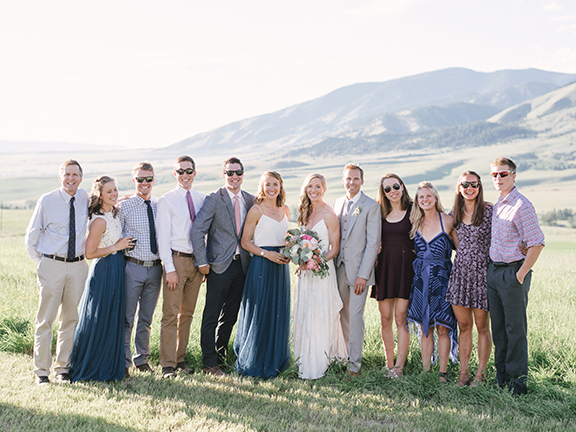 Guests included US national cross-country teammates such as Simi Hamilton, Sophie Caldwell, Jessie Diggins, Patrick (Paddy) Caldwell, Ben Saxton, Katherine Ogden, Julia Kern and Pat O'Brien.
"This year nothing has changed we are still based out of Vermont and training with the SMS team. Other than being married our schedules are basically the same as they have been since we are both skiing full time. In the future we will think about having more of a home base but for now we are a couple on the move," added Newell.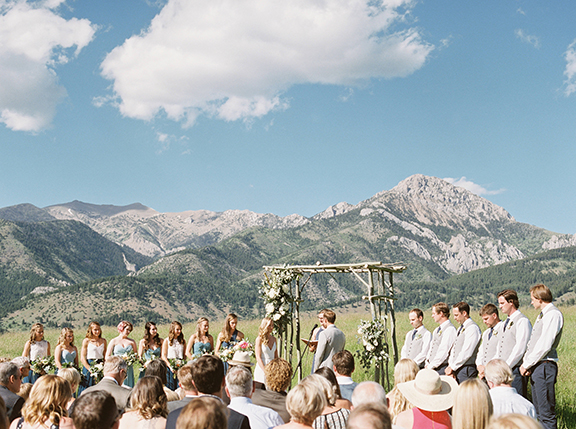 This past season Flowers, 27, was on the SuperTour / Nor-Am podium four times. In 2016 she won the 10km Classic at the USSA SuperTour in Craftsbury, VT and finished 3rd in the women's 51km Freestyle race at the American Birkie. Flowers is a three-time National Collegiate Athletic Association (NCAA) All-American and recently graduated with a geography major from Dartmouth College.
Newell, 33, has been competing for 16 years on the international stage and recently finished 4th with Hamilton in the Freestyle Team Sprint at the PyeongChang World Cup Olympic preview event in Feb. Newell has stood on the FIS World Cup sprint podium three times at Changchun, China in 2006, at Lahti, FIN in 2008 and at Drammen, NOR in 2010 when he finished a career-best 4th overall in the Sprint Cup standings. He trains at the Stratton Mountain School on the SMS/T2 team. Off the snow, Newell loves surfing, playing guitar and singing. He is also involved with environmental organizations and writes for SkiTrax Magazine.
SkiTrax joins the xc ski communities around the globe at wishing the newlyweds the very best on their special day and on the road ahead.