March 05, 2017 (PyeongChang, Korea) – Led by Rosanna Crawford's brilliant opening leg where she posted the second-fastest time Team  Canada finished 8th as Germany topped Norway in second as the Czech Republic took third in a photo finish with Sweden. Team USA crossed the line in 14th.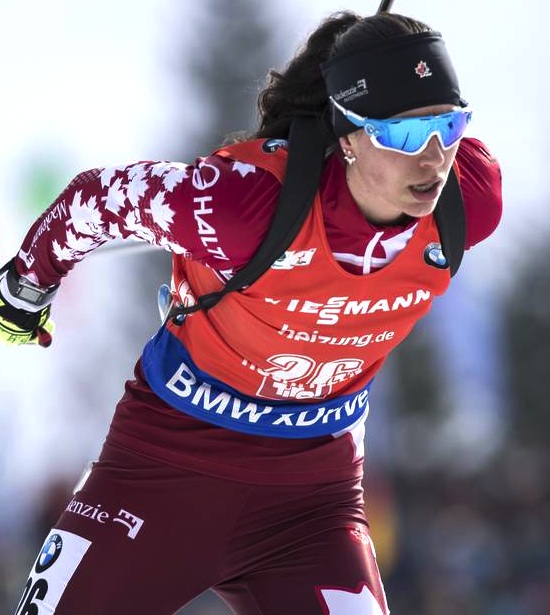 "I was ready to go home after the World Championships, but after some good long discussions with my coach, I understood the importance of coming to see the Olympic venue and fielding a relay team. These were the best races of the year, and I finally felt like I was racing and not just surviving. It was a great day for Canada," said Crawford.
The Canucks were in third place after the midway point of the race when Julia Ransom shot clean and handed off to Megan Tandy in third. Tandy, a two-time Olympian, dropped one more spot before Emma Lunder brought the Canucks home in eighth.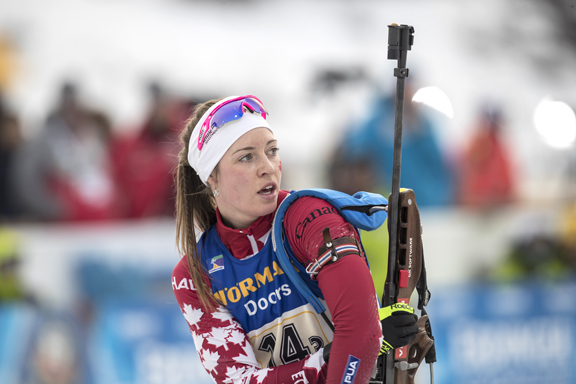 The USA's Clare Egan started strong with a clean round from prone but used three spares in standing and tagged Susan Dunklee in 19th. Dunklee brought the team back up to 14th with the fastest course time for the second leg. Joanne Reid moved the squad up to 11th and Phaneuf kept the team's streak of perfect shooting from prone intact, but needed three spare rounds in the final standing stage and crossed the line in 14th.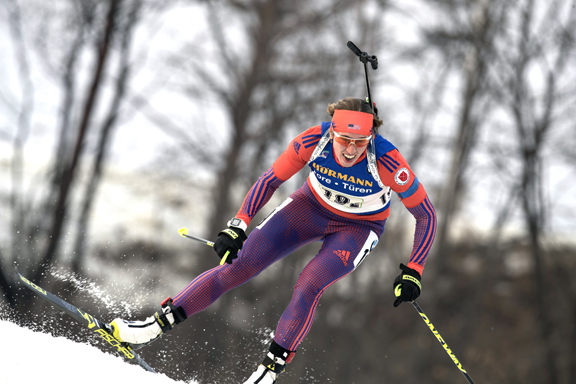 "While this season was long and frustrating, I am happy to have ended on a high note here in PyeongChang. At the end of the training season I was confident that I was in the best shape of my life and ready to go and fight with the best, but week after week I just had disappointing results," added Crawford, who also had a season-best 19th place finish in Saturday's pursuit.
The German women's season sweep of the relays guaranteed them the Relay Globe.
Results here.