September 28, 2017 – The Norweigan sports clothing manufacturer Dæhlie have after a first successful season as the official clothing partner to Visma Ski Classics, prolonged the cooperation for the coming three seasons.
Dæhlie and Visma Ski Classics will together continue to develop the official clothing shop, where both custom designed products and special deals of selected Dæhlie items will be for sale, with offers and discounts exclusively for Visma Ski Classics fans.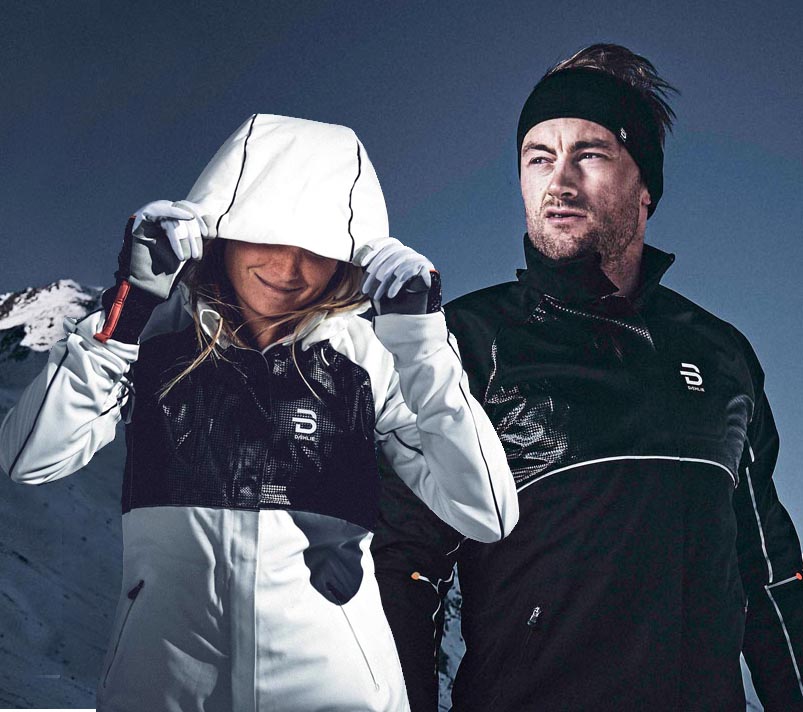 The Dæhlie brand works with the best skiers in the world, among them the Norwegain national  XC team. Development and innovation in cooperation with athletes has allways been a part of the brands DNA.
In relation to the partnership with Visma Ski Classics Dæhlie will launch an ambassadors program, where they recruit a total of 6 dedicated long distance cross country skiers, who get to test their products and share their experiences with fellow cross country skiing enthusiasts.
To read more about the project and send in an application, follow Dæhlie on Instagram and Facebook.
Øystein Bråta, Commercial Director Nordic, Active Brands:
– After a successful first season we have decided to prolonge this partnership and continue to support the Visma Ski Classics Tour. This is a unique opportunity for us to reach cross country skiing enthusiast all over Europe and be part of their journey before, during and after their races. We are truly impressed by the work done by the Ski Classics organization and look forward to get more enthusiasts out in the tracks with Dæhlie performance apparel.
David Nilsson CEO of Ski Classics welcomes the prolonged Dæhlie cooperation:
– For us it's valuable having a brand like Dæhlie as our partner. They are a true quality brand and they share our passion for long distance skiing. The Ski Classics concept is built upon long distance skiing and outdoor experience for Pro Team athletes as well as recreational skiers. Preparations in training, competitions as well as the life in between, all requires quality clothing. We look forward to developing our cooperation with Dæhlie and refine our started and yet to come projects, such as the official store, custom designs and for our Visma Ski Classics crew to be ambassadors for the Dæhlie brand on tour.
For more info visit:
Visma Ski Classics here.
Dæhlie Sportswear here.
Visma Ski Classics VIII (2017/2018):
– Event 1: 26th November, Prologue Pontresina Switzerland 10 km
– Event 2: 2nd December, La Sgambeda Livigno Italy 35km
– Event 3: 13th January, Kaiser Maximilian Lauf Seefeld Austria 60km
– Event 4: 20th January, La Diagonela St Moritz Switzerland 65km
– Event 5: 28st January, Marcialonga Trentino Italy 70km
– Event 6: 3rd February, Toblach-Cortina Italy 50km
– Event 7: 18th February, Jizerska Padesatka Czech Republic 50km
– Event 8: 4th March, Vasaloppet Sweden 90km
– Event 9: 17th March, Birkebeinerrennet Norway 54km
– Event 10: 7th April, Reistadløpet Bardufoss Norway 50km
– Event 11: 14th April, Ylläs-Levi Finland 67km