January 05, 2018 (Mont-Ste-Anne, Que.) – Top qualifier, Dahria Beatty (Whitehorse Ski Club), won the Open Women's 1.35km Sprint CL final with Maya MacIsaac-Jones (Rocky Mountain Racers) second and Katherine Stewart-Jones (Nakkertok Nordique) third at the newly upgraded settings in Centre de ski fond Mont-Saint-Anne.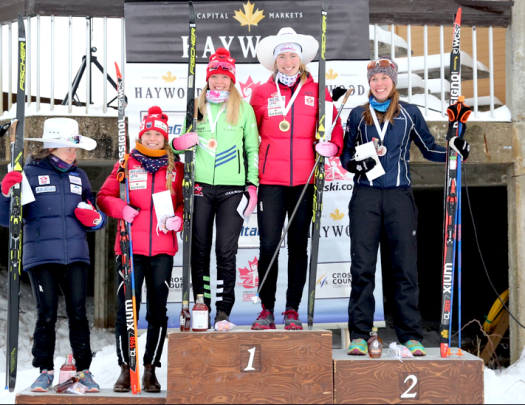 In the men's 1.35km CL Sprint it was Black Jack's Julien Locke taking the Men's final over top qualifier Russell Kennedy (
Canmore Nordic
) in second followed by Bob Thompson (Team Hardwood/NTDC TBay) in third.
Qualifications here
Results here